Podcast: Play in new window | Download | Embed
Subscribe: Apple Podcasts | RSS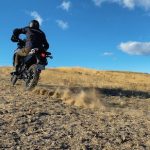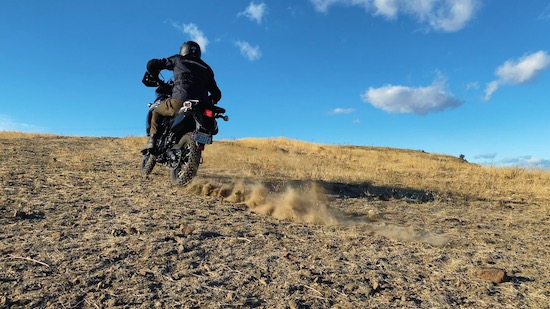 This is part 2 of a 2 part series.  In this episode, Oscar and I  talk adventure and off-road motorcycle riding. We love riding our Harley's cross country and that will certainly continue. But, we have an overall passion for all motorcycles and all types of riding. I'd have one of every sort of motorcycle if I could afford it.
Check out my YouTube video titled: "I Just Bought & Rode My First Adventure Motorcycle? Am I Hooked?"
Several of us here at Law Abiding Biker™ Media have been getting into adventure and off-road motorcycle riding, so we wanted to talk about it. We know that many listeners also ride street and off-road motorcycles. We talk from a perspective of what it's like getting into this sort of off-road adventure riding and we are by no means experts. We are learning as we go and having a blast.

Adventure motorcycle riding allows you to explore well beyond those paved roads and opens up many possibilities. Like street motorcycles, there is a ton to learn and know about adventure motorcycles and that is what Oscar and I try to break down in this podcast episode.
There are different terms for these types of motorcycles such as adventure, off-road, dual-sport, or enduro and that can be confusing and overwhelming when getting started. And, these terms can cross-over into each other is what I've come to learn.

There are so many questions to be asked when getting into adventure and off-road motorcycle riding. What type of riding are you going to do? More street or more off-road? How well does the bike ride or handle off-road or street? Are you riding off-road technical trails or mainly fire roads? How much power do you want or need? How reliable is the bike you're getting? How far do you plan on riding? Can you put luggage/bags on the bike? How comfortable is the bike for longer rides? How big is the fuel tank, so you can ride further? What type of tires does the bike have? How many aftermarket parts are made for the bike?
And the list goes on from there. That is what Oscar and I discuss in-depth, so listen in to get all the details.
New Free Video Mentioned: 
Sponsor-Ciro 3D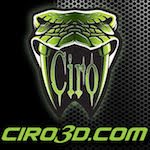 Innovative products for Harley-Davidson & Goldwing
Affordable chrome, lighting, and comfort products
Ciro 3D has a passion for design and innovation
Sponsor-RickRak

The Ultimate Motorcycle Luggage Rack Solution
Forget those messy straps and bungee cords
Go strapless with a RickRak quick attach luggage system & quality bag
New Patrons:
Paul Jungers

Micheal Hartman of Sand Springs, Oklahoma

James Parker

Jonathan Hawley of Shiloh, Ohio

Walt Novinger of Apache Junction, Arizona

Brandon Southern of Kearney , Nebraska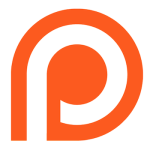 James Petrie of Kenmore, New Yorl

Michael Beckel

Blake Byron Walker