Podcast: Play in new window | Download | Embed
Subscribe: Apple Podcasts | RSS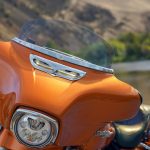 F4 Customs was founded in 2007 by owner Don Frank, whom I interview in this episode, and the company is based out of Ohio. They continue to this day making windshields, not only for Harley-Davidsons but for Indian motorcycles, Honda Goldwings, Yamaha and more! These are some of the toughest most durable aftermarket windshields I've ever seen for Harley.

Owner Don Frank and his crew are actual motorcycle enthusiasts and ride often and for long distances! Thus, they understand the true needs of bikers and have listened to feedback over the years, making it the great windshield that it is today.

I came across this awesome family-owned company earlier this year and it didn't take me long to fall in love with the windshield after I put it on my 2014 Harley Street Glide Special.
Sponsor-Ciro 3D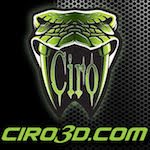 Innovative products for Harley-Davidson & Goldwing
Affordable chrome, lighting, and comfort products
Ciro 3D has a passion for design and innovation
Sponsor-RickRak

The Ultimate Motorcycle Luggage Rack Solution
Forget those messy straps and bungee cords
Go strapless with a RickRak quick attach luggage system & quality bag