Podcast: Play in new window | Download | Embed
Subscribe: Apple Podcasts | RSS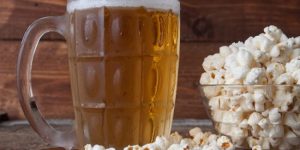 In this episode, we discuss a bunch of motorcycle movies you may want to watch if you ever find yourself stuck at home with time on your hands. It had been a while, but I was able to get Matt Pass from California on a mic and we had a blast catching up.
Of course, you should first turn to the Law Abiding Biker YouTube Channel for both education and entertainment! And make sure you check out all of the Law Abiding Biker Media Motorcycle Documentary Films! Kick back, grab a favorite beverage and take a ride with us! Oh and don't forget to catch up on Law Abiding Biker Podcast Episodes!

After you consume all that and if you still have extra time then here is a list of motorcycle movies you may want to watch. I have only personally watched a few of them and Matt has watched others. They are in no particular order.
The World's Fastens Indian
Hitting the Apex
On Any Sunday
Our Guy In India
Easy Rider
Harley Davidson And The Marlboro Man
Why We Ride

Being Evel
Long Way Round
The Wild One
Sit, Stay, Ride Motorcycle Sidecar Dogs
New Free Video Mentioned: 
Sponsor-Ciro 3D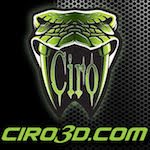 Innovative products for Harley-Davidson & Goldwing
Affordable chrome, lighting, and comfort products
Ciro 3D has a passion for design and innovation
Sponsor-RickRak

The Ultimate Motorcycle Luggage Rack Solution
Forget those messy straps and bungee cords
Go strapless with a RickRak quick attach luggage system & quality bag
New Patrons:
Kurt Schindler of Morgantown, WV

Bill Beck of Andersonville, TN

Randall Gartrell of Menifee , CA