Podcast: Play in new window | Download | Embed
Subscribe: Apple Podcasts | RSS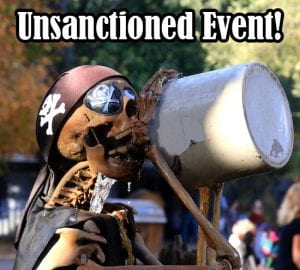 In this episode, I had a chance to speak with Patron Member Brad Johnston of Redmond, Oregon. I had the pleasure of meeting Brad in person last year at the Official Law Abiding Biker Patron Member ride and meetup event in Salt Lake City, Utah.
As Law Abiding Biker Media continues to grow so does the awesome and supportive community. Aside from the yearly "official" Law Abiding Biker ride and meetup event, members are creating their own rides and meetups across the U.S. This is just awesome and who knows if this will start happening internationally!

We use the term "unsanctioned' event in a fun and playful way. Brad got ahold of me and asked me for my blessing on a ride and meetup event he personally wanted to organize in Redmond Oregon. He had posted this event in the Private Patron Member Only Facebook Group and got a great response.
We go over the details of what Brad has planned for this ride and meetup in this episode. The event will be held on June 27, 2020 in the Redmond, Oregon area and will start around 11:00 am. There will be a relaxing and beautiful day ride that Brad has mapped out. Following the day ride will be a meetup at Brad's own home with some great BBQ and drinks. It sounds like an amazing day. These events are low key and it's nothing but good hard working bikers/motorcyclists meeting up and sharing something we all have a passion for,  the sport of motorcycling.

To get all the information and details you'll need to hook up with Brad Johnston in the Patron Member Facebook Group and be a mid-level or above Patron Member of Law Abiding Biker™ Media. Brad will share the finer details of the event should you meet those requirements.
This is just one of many things going on in the private Facebook group, which is a troll-free zone. It is really just a bunch of good-hearted bikers helping and connecting with other bikers.! It's not like all those other less than credible Harley forums out there.
There's no better time to sign up as a Patron Member and get access. #BikerRevolution
We also get into Brad's background and have a great biker conversation in this episode so listen in for all the details.
New Free Video Mentioned: 
Sponsor-Ciro 3D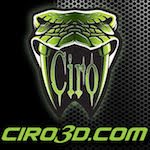 Innovative products for Harley-Davidson & Goldwing
Affordable chrome, lighting, and comfort products
Ciro 3D has a passion for design and innovation
Sponsor-RickRak

The Ultimate Motorcycle Luggage Rack Solution
Forget those messy straps and bungee cords
Go strapless with a RickRak quick attach luggage system & quality bag
New Patrons:
Jeremy Stevens of Ephrata, Pennsylvania
Mike Ganzel of Little Canada, Minnesota
Richard Burright of Albany, Oregon
Mike Lehman of Tacoma, WA
Michael Rubinson of Cherry Hill, New Jersey
Nick Rodriguez of West Valley City, Utah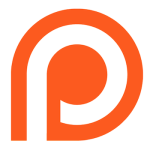 Michael Bukowski of Minotola, NJ

Daniel Gannon of Rhode Island

James Sherrill of Fayetteville, NC
Join the Free Email Club!
If you appreciate this free information make sure to join the thousands of law abiding bikers that have already joined the free Email Club! You will be notified of new useful motorcycle content and techniques as we put them out. Join the Community now!