Docu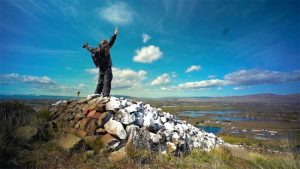 Oscar and I took an adventure motorcycle ride near where we live outside the Yakima Washington area on our Kawasaki KLR 650's. Our mission was to find a large cross made of painted rocks on a hillside that I have seen for years now. We have never been to this cross before, so we weren't certain how to get there. We ran into many interesting things during our adventure motorcycle ride such as abandoned cars, trailers, and other items. We got to explore a very large area and that's what I love most about adventure motorcycle riding. We had a ton of fun during this day trip and there are plenty more areas to explore all around where I live.
HELP SUPPORT US! JOIN THE BIKER REVOLUTION! #BikerRevolution #LawAbidingBiker
🛒SHOP IN THE LAW ABIDING BIKER STORE 🛒
😎BECOME A MEMBER AND GET BENEFITS 😎
📹GET PREMIUM MOTORCYCLE TUTORIAL VIDEOS 📹
🎙CHECK OUT THE WEEKLY PODCAST 🎙
Join the Free Email Club!
If you appreciate this free information make sure to join the thousands of law abiding bikers that have already joined the free Email Club! You will be notified of new useful motorcycle content and techniques as we put them out. Join the Community now!