Podcast: Play in new window | Download | Embed
Subscribe: Apple Podcasts | RSS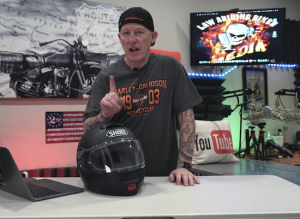 I am always testing a ton of different progressive motorcycle riding gear behind the scenes here at Law Abiding Biker Media. I eventually get around to reviewing each piece of gear on our YouTube Channel. But, it can take me some time to get the reviews released.
In this podcast episode, I share with you my top 6 favorite motorcycle riding gear items for 2019. I have ridden with all these items thousands of miles in many different conditions to include below freezing, over 100 degrees Fahrenheit, and in the rain. I also released a YouTube video on my top 6 items of 2019.

I personally lean more towards newer progressive Harley riding gear rather than leather. I love gear that has multiple functions, provides protection and looks good on and off the motorcycle. I love being able to just keep riding on as the weather changes w/o stopping and changing gear. Even better, I love getting off the bike to go walking around in gear that blends right in, such as protective riding jeans and shoes.

Lurch also reveals some new more affordable riding gear that he tested during the past year. Make sure you check out all the other motorcycle riding gear reviews I've already done on the YouTube Channel.
Here are the 3 items Lurch reviewed: (affiliate links)
Sponsor-Ciro 3D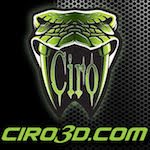 Innovative products for Harley-Davidson & Goldwing
Affordable chrome, lighting, and comfort products
Ciro 3D has a passion for design and innovation
Sponsor-RickRak

The Ultimate Motorcycle Luggage Rack Solution
Forget those messy straps and bungee cords
Go strapless with a RickRak quick attach luggage system & quality bag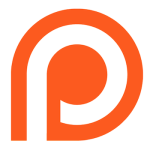 Wayne Duddlesten Jr of Grapeland, TX

Daniel Grubb of Quakerstown, Pennsylvania

Christopher Marshall of Monument, Colorado
Join the Free Email Club!
If you appreciate this free information make sure to join the thousands of law abiding bikers that have already joined the free Email Club! You will be notified of new useful motorcycle content and techniques as we put them out. Join the Community now!