I am constantly testing good quality motorcycle riding helmets, shoes, boots, clothing, jackets, pants and everything in between. In this video, I share with you my top 6 favorite motorcycle riding gear items for 2019. I have ridden with all these items thousands of miles in many different conditions to include below freezing, over 100 degrees Fahrenheit, and in rain. Make sure you check out all the other motorcycle riding gear reviews I've already done on this channel. (see video below)
**If you appreciate this video and want to support us and our mission to help, connect, and entertain as many bikers as we can worldwide, please consider using the below affiliate links to the products mentioned in this video. No additional cost to you, but if you click through and make a purchase, we get a small commission. It helps support us!
Here are my 6 Favorite Motorcycle Riding Gear Items for 2019!
#1-Shoei Neotec II Modular Helmet
Revzilla
J&P Cycles
Cycle Gear
Moto Sport
Amazon
#Bonus Item-Schuberth C3 Pro
Revzilla
J&P Cycles
Cycle Gear
Amazon
#2-Icon Patrol 2 Boots
Revzilla
J&P Cycles
Cycle Gear
Moto Sport
#3-Rokker Original Protective Jeans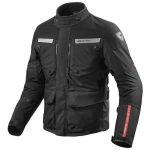 #4-Rev it Horizon 2 Jacket

#5-Rev it Horizon 2 Pants
Revzilla
Cycle Gear
Moto Sport
#6-Gerbing Gyde 7V Torrid Heated Vest