Podcast: Play in new window | Download | Embed
Subscribe: Apple Podcasts | RSS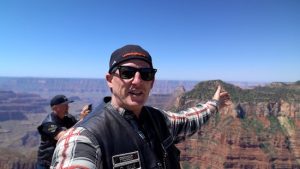 I'm excited to announce that on March 11, 2020, at 6:15 pm (PST) the Law Abiding Biker YouTube Channel hit 100k subscribers! I knew it was getting close, so I pulled up a website that counts YouTube channel, real-time subscribers. But the catch is that the counter only turns at intervals of 100. That means the channel hit 99,900 and I had no idea when it'd actually turn 100k. I was recording a quick video with my computer screen in the background hoping I could capture it and I did! At the very moment it turned 100k, I was recording. I posted a quick video of that and my excitement and posted it on our Facebook Page and Twitter at the time. I will follow up with a proper YouTube video when I receive our 100k subscriber award from YouTube.
Just days after, on March 16, 2013, we celebrated our 7 year Law Abiding Biker Podcast anniversary. Yup, our 1st podcast episode we ever released was on March 16, 2013, and we've been going strong ever since.

I feel this is a big achievement because I have watched so many podcasts and YouTube channels come and go over the years. That's because it takes a ton of hard work and dedication to keep going year after year. It's a true grind and you have to remain passionate to keep creating content long term. There are no guides for this sort of thing and you learn as you go.  You have to be willing to change things and try new things.
Most of all, you must have a passion for what your true missions is. For us here at Law Abiding Biker Media it's easy. We want to help as many bikers as we can worldwide using media to educate, entertain, and build a trusted online biker community. And, to promote & sell quality trusted motorcycle related products online, backed with great customer support.

We look forward to seeing what the future brings and we simply could not continue to do this without the continued support of the biker community! We especially love our beloved Patron Members who support us each month and we reward them with benefits.
New Free Video Mentioned: 
Sponsor-Ciro 3D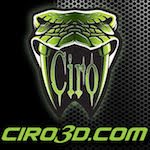 Innovative products for Harley-Davidson & Goldwing
Affordable chrome, lighting, and comfort products
Ciro 3D has a passion for design and innovation
Sponsor-RickRak

The Ultimate Motorcycle Luggage Rack Solution
Forget those messy straps and bungee cords
Go strapless with a RickRak quick attach luggage system & quality bag
New Patrons:
Ken Hamilton of McAlester, OK

Shawn Loftus of Wetaskiwin, AB, Canada

Ron Levitt of Naperville, IL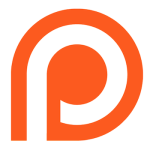 Join the Free Email Club!
If you appreciate this free information make sure to join the thousands of law abiding bikers that have already joined the free Email Club! You will be notified of new useful motorcycle content and techniques as we put them out. Join the Community now!