Podcast: Play in new window | Download | Embed
Subscribe: Apple Podcasts | RSS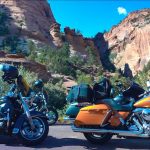 In this episode, we discuss long distance street motorcycle riding and everything that surrounds it. Long distance riding is such a broad subject, so Squid and I keep it narrowly focused on our experiences over the years and what works and what doesn't work. Squid and I have both tested a bunch of street motorcycle riding gear over time. Some of it worked and other gear now sits on a shelf in a pile of "what did not work so well."

We talk motorcycle riding gear such as jackets, pants, helmets, gloves, riding shoes, and heated gear. We also discuss other emergency roadside repair items we carry or have personally used.
For the most part, neither Squid nor I use leather anymore. Yes, we used to ride with leather as we knew no better. Then we started discovering all the progressive motorcycle riding gear that is lighter, waterproof, heated, and actually provides more protection than leather for our type of riding. If you still ride with all leather, then more power to you. Ride on!

In this episode, we also talk about motorcycle trip planning and the use of the Harley-Davidson Boom Box Infotainment System for such. Make sure to check out our entire Harley Boom Box Infotainment Infotainment System Video Tutorial Series!
You'll want to listen in to this entire podcast episode to get all the details.
Support us!
Below are affiliate links to many of the items discussed in this episode. No additional cost to you, but if you click through and make a purchase we get a small commission. Some of the links are direct to the Law Abiding Biker Store.
Long Distance Street Motorcycle Riding Gear Mentioned:
REV'IT Horizon 2 Jacket and Pants
Shoei Neotec 2 Helmet
Schuberth C3 Pro
Drayko Protective Riding Jeans
Rokker Protective Riding Jeans
Dainese Protective Riding Shoes
Icon Patrol 2 Boots
Heated Riding Gear Mentioned:
First Gear Wired Heated Gear (Wireless Remote)
Warm & Safe Generation 4 Men's Heated Liner – 12V Motorcycle
Warm & Safe Heated Socks – 12V Motorcycle
Warm & Safe Men's 12V Heat Layer Shirt
Warm & Safe Generation Windblock Men's Heated Pants Liner
Warm & Safe Dual Remote Control Heat-Troller
Emergency Motorcycle Roadside Repair Items in the Law Abiding Biker Store:
New Free Video Mentioned: 
Sponsor-Ciro 3D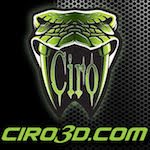 Innovative products for Harley-Davidson & Goldwing
Affordable chrome, lighting, and comfort products
Ciro 3D has a passion for design and innovation
Sponsor-RickRak

The Ultimate Motorcycle Luggage Rack Solution
Forget those messy straps and bungee cords
Go strapless with a RickRak quick attach luggage system & quality bag
New Patrons:
Thanks to all our new Patron Members!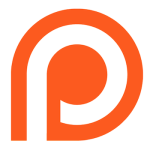 Frank Simms
Cary Baker of Northridge, CA
Lynn Santosuosso of Barrington, NH
Join the Free Email Club!
If you appreciate this free information make sure to join the thousands of law abiding bikers that have already joined the free Email Club! You will be notified of new useful motorcycle content and techniques as we put them out. Join the Community now!