Podcast: Play in new window | Download | Embed
Subscribe: Apple Podcasts | RSS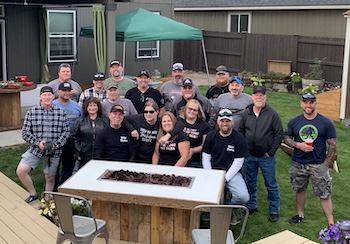 In late June 2020 history was made. Patron member Brad Johnston from Redmond, Oregon organized and hosted the first-ever Law Abiding Biker Patron Member Organized Meetup & Ride on the west coast! Every year, Law Abiding Biker™ Media organizes its own member meet up and ride but this particular ride was organized by a member for members, which is just awesome! I was fortunate enough to have attended the ride and event Brad hosted. We jokingly call these member hosted events "unsanctioned" but it's all in good fun and I totally support them.

When I started Law Abiding Biker™ Media about 7 1/2 years ago I never knew the community would grow to this sort of thing. The Private Patron member-only Facebook Group is where it all happens! It's a troll-free zone and nothing but bikers helping bikers from around the world. It's one of the largest biker communities around and better than any of those spam-filled motorcycle forums!
More and more there are Patron members in the private Facebook group that are organizing and hosting these rides and meetups all over. There have already been two east coast rides! It's unfortunate I have not been able to attend one of those rides yet.

A bunch of the crew from Law Abiding Biker™ Media rode down to Oregon and met up with the group of Patron members. Brad took everyone on a beautiful motorcycle ride and tour around the area. Afterward, we all went to Brad's home where he and his wife hosted an awesome dinner with drinks for all of us! We really got to connect with each other. What an amazing experience and this is what the law abiding biker community is all about and why it's growing so quickly!
New Free Video Mentioned: 
Sponsor-Ciro 3D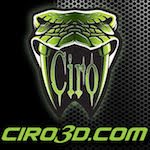 Innovative products for Harley-Davidson & Goldwing
Affordable chrome, lighting, and comfort products
Ciro 3D has a passion for design and innovation
Sponsor-RickRak

The Ultimate Motorcycle Luggage Rack Solution
Forget those messy straps and bungee cords
Go strapless with a RickRak quick attach luggage system & quality bag
New Patrons:
Matt Scheurman of Milton, WI

Joel Ricobene of Darien , IL

Casimer Adamczyk of Auburn, Michigan

Robert Malasek of Lakeside, California

Wally Duperon of Burnaby, BC, Canada

Greg Greene of Hampton, Virginia

Denver Woods of Port Angeles, WA

George Hibbs of Goddard, Kansas

Josh Martin of Cumming, Georgia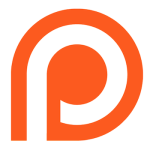 James Petrie of Kenmore, New York

Richard Archer

Richard Brierley of East Hampton, New Jersey
Join the Free Email Club!
If you appreciate this free information make sure to join the thousands of law abiding bikers that have already joined the free Email Club! You will be notified of new useful motorcycle content and techniques as we put them out. Join the Community now!