Podcast: Play in new window | Download | Embed
Subscribe: Apple Podcasts | RSS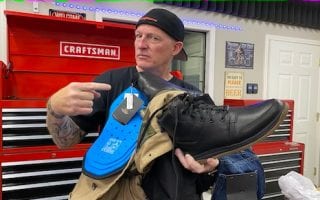 In this episode, Lurch and I go over some awesome new progressive motorcycle riding gear we personally selected that we tested during our ride to and while we were at Sturgis 2020.  Riding gear has come along way since I first started riding many years ago and I love testing and reviewing it for the biker community. With so many options to choose from, I hope reviews such as this will help you cut through all the noise so you can spend your hard-earned money wisely.
I want to thank the team at Revzilla for sending me this latest batch of riding gear for testing and review. I have been given the gear at no cost but am not being paid for the testing and reviews and there are no strings attached to what I say. As always, I will give you my honest opinions with both the pros and the cons. The gear Lurch is reviewing he personally bought through Revzilla and he will also give you an honest review.
Please support us and consider purchasing any of the riding gear items we mentioned through our Revzilla Affiliate Link Here or through any of the riding gear links below. There's no additional cost to you but if you click through and make a purchase we get a small commission. It helps support our efforts to help, educate, entertain, and inspire as many bikers as we can worldwide.

I am always testing new progressive motorcycle riding gear. I love gear that offers protection but doesn't necessarily look like traditional motorcycle gear. I want my gear to be functional and comfortable both on and off the motorcycle. I love being able to ride all day knowing I'm protected, get to a location or event, and then walk around in my riding gear without actually looking like I got off a motorcycle.
I've already done full review videos on most of this gear on our very popular YouTube Channel. Make sure you are subscribed to the YouTube channel and hit the bell icon so you are notified when videos are released on the channel.
Ryan's motorcycle riding gear we mention in this episode: (affiliate links below)
Lurch's motorcycle riding gear we mention in this episode: (affiliate links below)
New Free Video Mentioned: 
Sponsor-Ciro 3D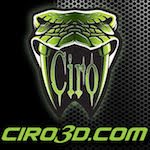 Innovative products for Harley-Davidson & Goldwing
Affordable chrome, lighting, and comfort products
Ciro 3D has a passion for design and innovation
Sponsor-RickRak

The Ultimate Motorcycle Luggage Rack Solution
Forget those messy straps and bungee cords
Go strapless with a RickRak quick attach luggage system & quality bag
New Patrons:
Rob Moore of Chehalis, WA

James Devine of Selden, New York

Don Albright of Mossyrock, WA

Matthew Kuderik of Tooele, Utah

David Ritter of Methuen, MA

Jacob Savard of Cincinnati, Ohio

Darren Cook of Enumclaw, WA

Samy Smith of Rio Rancho, New Mexico

Andrew Powell of Eagle Grove, Iowa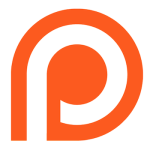 Join the Free Email Club!
If you appreciate this free information make sure to join the thousands of law abiding bikers that have already joined the free Email Club! You will be notified of new useful motorcycle content and techniques as we put them out. Join the Community now!