Podcast: Play in new window | Download | Embed
Subscribe: Apple Podcasts | RSS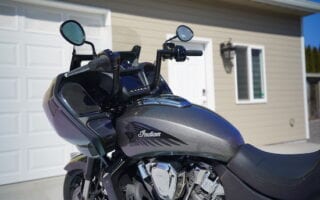 We spent the entire day installing 12″ aftermarket handlebars on a 2020 Indian Challenger. The stock handlebars on these bikes are not comfortable for many riders and many just don't like the look of them. In this episode, we break down what you need to know if you're considering this handlebar install project on your Indian motorcycle.
We wanted to film the entire install and make another awesome tutorial video for the biker community to save money and not have to take their Indian motorcycle to a dealership to do this. Our Indian Handlebar Install Video will eventually release, so keep checking back. If you have a Harley, then check out one of our awesome Harley Handlebar Install Tutorial Videos!

Don't forget that you can get all our awesome premium motorcycle tutorial videos here! Or watch one of our 600+ free videos on our YouTube Channel. Don't forget to subscribe while you're there so you're notified when we release new videos!
It is worth noting that Indian seems to leave enough wires, brake line, and throttle cable to install up to 14″ aftermarket bars without having to extend those. If you go any taller than 14″ then you'll need to extend those for sure. When released, our video will even show you that process.
As we dug deeper into the Indian, we liked some of the engineering things they do but also like some things Harley does better. We learned so many things during this project that we share with you in this episode. Your Indian motorcycle may throw some diagnostic trouble codes (DTC) when doing this project and that's normal. We'll show you how to clear those codes within the Indian Ride Command infotainment system.

Our video will be very detailed and you'll be able to do this project right in your own shop or garage with standard tools.
To get a ton of information, you'll need to listen to this podcast episode.
New Free Video Mentioned:
Sponsor-Ciro 3D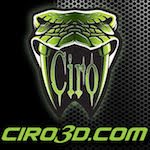 Innovative products for Harley-Davidson & Goldwing
Affordable chrome, lighting, and comfort products
Ciro 3D has a passion for design and innovation
Sponsor-RickRak

The Ultimate Motorcycle Luggage Rack Solution
Forget those messy straps and bungee cords
Go strapless with a RickRak quick attach luggage system & quality bag
New Patrons:
Louis Caporaso of Clark, New Jersey

Scott Singer of Minnetonka, Minnesota

Wade Wellner of Oak Park Heights, Minnesota

Lacinda Hughes of Yucca Valley, CA

Jake Mauritz of Milwaukee, WI

Ryan Agnew of Becker, Minnesota

Mark White of Clayton, CA

Chuck Pulling of Berea, OH

Ken Murray of Deltona, FL

Zachery Simons of Bremerton, WA

Peter Massoti of South Salem, New York

John Oyen of Walla Walla, WA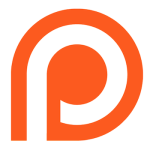 Ron Settle of Tucson, Arizona

Carl Raymond

Richard Brierley of East Hampton, New York
Join the Free Email Club!
If you appreciate this free information make sure to join the thousands of law abiding bikers that have already joined the free Email Club! You will be notified of new useful motorcycle content and techniques as we put them out. Join the Community now!