Podcast: Play in new window | Download | Embed
Subscribe: Apple Podcasts | RSS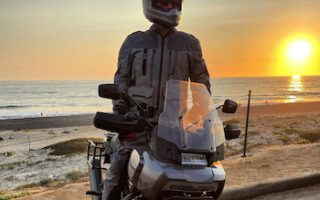 In this episode, Lurch and I interview Chris Foster, who recently broke a Guinness Book of World records riding a Pan America, which is Harley's first adventure-style motorcycle.
Chris set out to visit all 51 National Parks in the lower 48 states in one motorcycle trip and he completed it! He normally rides a BMW adventure bike. However, Harley reached out to him and offered a Pan America for this trip and he couldn't say no.
Chris is no stranger to very long motorcycle road trips and has traveled around the world in the past. He saw this new record attempt as a challenge.

Chris Foster has some crazy stories to tell about this newest world record trip and past trips. When riding in Mexico once, he was stopped by men with machine guns, who fired into the air, stopped him, asked questions, but finally, let him go to continue his travels.
On this newest world record trip, Chris was actually struck by lightning while riding the Harley Pan America. Luckily, he survived to tell about it and it could have been much worse. These days, Chris says he doesn't mess around and when there is lighting happening while riding his motorcycle, he tries to find a safe place or shelter to wait it out.
Chris has had many unforeseen issues during his long motorcycle road trips, has been in some other peculiar situations, and it was really fun talking to him. He also rode through Death Valley and it was 127 degrees. He's got more stories to tell than we have time for!

Chris really got to test the Harley Pan America out during this recent 54-day motorcycle road trip. Chris gives his opinion of the Harley Pan America and how it held up. I must say this was a true test.
These are just some highlights and you really have to listen to this podcast episode to get all the details. You can learn more about Chris Foster on his website:
New Free Video Mentioned:
Sponsor-Ciro 3D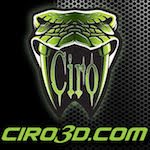 Innovative products for Harley-Davidson & Goldwing
Affordable chrome, lighting, and comfort products
Ciro 3D has a passion for design and innovation
Sponsor-RickRak

The Ultimate Motorcycle Luggage Rack Solution
Forget those messy straps and bungee cords
Go strapless with a RickRak quick attach luggage system & quality bag
New Patrons:
James Locklear of Evan , GA

Nathan Moudy

Gordon Miller of Xenia, Ohio

Tanner Stewart of Queen Creek, AZ

Michael Bitolas of Rossmoor, California

Shawn Anderson of Hayward, California

Jeff Nawrot of Auburn, California

Brian Bauer of Davisburg, Michigan

Levon Ramos of Stockton, CA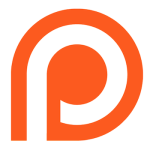 Wayne Duddlesten Jr of Grapeland, TX

Scott LaCoss

Peter Quigley of Doylestown, PA
Join the Free Email Club!
If you appreciate this free information make sure to join the thousands of law abiding bikers that have already joined the free Email Club! You will be notified of new useful motorcycle content and techniques as we put them out. Join the Community now!