Podcast: Play in new window | Download | Embed
Subscribe: Apple Podcasts | RSS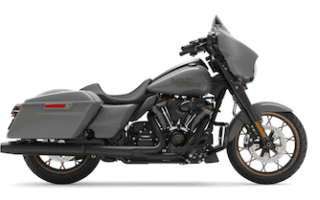 In this episode, we talk about the new Harley Davidson Street Glide and Road Glide ST models. These bikes were released to the public on January 26, 2022, when Harley released a video launch of the entire 2022 model line-up.

We had the opportunity to talk with Harley representatives, Paul James, Bjorn Shuster, and Eric Buckhouse of Harley- Davidson.
Paul James has worked in powersports his entire career, working as a journalist in the snowmobile industry, in marketing at Arctic Cat, Inc. (snowmobile, ATV, and PWC) and for the past 23 years at Harley-Davidson. Paul has held a variety of roles at H-D, including Marketing/PR, Events, Product Planning, and Go-to-Market. He is currently Sr. Manager Public Relations and is an avid motorcycle rider and racer.
Eric Buckhouse, Engineering Technical Lead, has worked for Harley-Davidson for 25 years in various roles in engineering and Parts & Accessories, with the majority of time in full vehicle product development and in Custom Vehicle Operations. He graduated from Marquette University with Bachelor's Degree in Mechanical Engineering. He served as Project Engineering Lead for more than 35 different motorcycles, including Cycle World Best Cruiser awarded motorcycles – 2005 CVO Fat Boy and 2016 Low Rider S.

Bjorn Shuster, Styling Manager, has been with Harley-Davidson for 6 years. He has worked in the design industry since 2006, and his first motorcycle design experience was with Cobra as a freelancer in school. He worked in automotive design at GM in the exterior design studios of both Cadillac and Hummer, then transitioned to motorcycle design in 2011 when he moved to Austria and worked for the design agency which handles KTM/Husqvarna (Kiska GMBH) as well as supporting several other motorcycle brands. He also worked a stint at Polaris for motorcycles and ORVs before joining Harley-Davidson in 2015.
If you want to learn everything there is to know about the new Harley Street Glide and Road Glide ST then listen in to this podcast episode.
New Free Video Mentioned:
Sponsor-Ciro 3D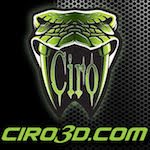 Innovative products for Harley-Davidson & Goldwing
Affordable chrome, lighting, and comfort products
Ciro 3D has a passion for design and innovation
Sponsor-RickRak

The Ultimate Motorcycle Luggage Rack Solution
Forget those messy straps and bungee cords
Go strapless with a RickRak quick attach luggage system & quality bag
New Patrons:
Rudy Eckerman of Rowlett, TX

Trent Lindberg of GWINNER, ND

Mark Kenny of Liverpool, New York

Jamie Jenkins of Elkwood, VA

Marc Fuentes of San Jose, CA

Shawn King of Festus, MO

Gary Neff of Cleveland, Georgia

Howard Dennis of Sandy Hook, Connecticut

Al Hill of Mukilteo, WA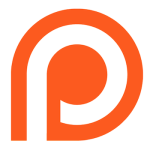 Felipe Campos of Deltona, Florida

William Edmonds

Charles "Richard" Loyd of San Angelo, Texas
Join the Free Email Club!
If you appreciate this free information make sure to join the thousands of law abiding bikers that have already joined the free Email Club! You will be notified of new useful motorcycle content and techniques as we put them out. Join the Community now!