Podcast: Play in new window | Download | Embed
Subscribe: Apple Podcasts | RSS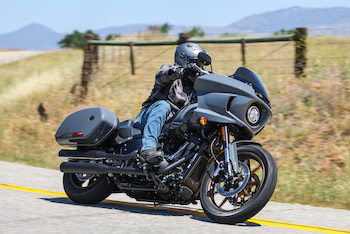 In this episode, I'm joined by Lurch and we discuss that Harley-Davidson recently flew me to Santa Barbara, California to test ride and review the 2022 Low Rider ST. Understand, Harley-Davidson paid for the flights, meals, and lodging. However, no contract was mentioned or signed and I was never told what I could or could not say, so I will give you an unbiased real-world biker review as always.
I'm going to give you a real-world biker review of the new
2022 Harley-Davidson Low Rider ST
. Oh, and in case you're new to Law Abidin Biker, I'm a full-time Police Motorcycle Officer and Instructor. Additionally, I have multiple bikes and put on many miles off duty on both street and off-road adventure rides.

Now, I actually own a 2016 Dyna Low Rider S and after that year it was moved to the Softail frame. My 2016 has the Screamin' Eagle Twin Cam 110 ci engine and it is a ripper and so fun to ride. I looked forward to how the new 2022 Low Rider ST would handle and feel like with the Milwaukee-Eight 117 cubic inch engine.
I learned many things about the Low Rider ST from the Harley-Davidson Reps, so I think we should talk about where the Low Rider ST spawned from. You see, in recent years Harley has been paying much attention to the ever-changing demographics of Harley riders. Harley spotted a trend and was seeing riders, especially in Southern California, tweaking the Low Rider S by Increasing engine displacement, changing suspension, adding bags, and even fairings, just to name a few.
Armed with that information Harley-Davidson set out to create a base model bike that was all of the aforementioned things, but yet came that way out of the box so to speak. Thus, the Low Rider ST was born and came into existence with special care taken as to how it looked and rode. The overall design was inspired by the iconic 80's FXRT.

I reviewed the Low Rider ST from the perspective of the average everyday biker out there and I'll tell you what you actually need to know about the bike, which has caused much stir and grabbed a lot of attention within the motorcycle community There are so many pre-orders that so this bike hardly ever makes it to the dealership floors.
The 2022 Low Rider ST is super fast and nimble. I really enjoyed dragging the footpegs through the twisties. I liked the fairing and the vents it had in it. The fairing created a wind tunnel around me and minimized buffeting. The Low Rider ST is capable of touring, but you can easily remove the bags to give it a stripped-down look while riding around town.
NEW FREE VIDEO RELEASED:
There were a few negatives I found, and admittedly they are a bit nit-picky. First, the right saddlebag is shorter than the left to accommodate the dual exhaust. In my opinion, it aesthetically detracts from the look of the bike from the rear. This issue would not keep me from buying this bike though. Second, as a touring bike, I think the Low Rider ST should come from the factory with some sort of crash bars. There are crash bars available from Harley-Davidson.
Sponsor-Ciro 3D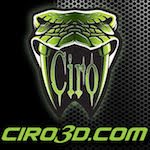 Innovative products for Harley-Davidson & Goldwing
Affordable chrome, lighting, and comfort products
Ciro 3D has a passion for design and innovation
Sponsor-RickRak

The Ultimate Motorcycle Luggage Rack Solution
Forget those messy straps and bungee cords
Go strapless with a RickRak quick attach luggage system & quality bag
Sponsor-Butt Buffer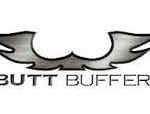 Want to ride longer?
Tired of a sore and achy ass?
Then fix it with a high-quality Butt Buffer seat cushion?
New Patrons:
Jay Engels of Holladay, Tennessee
Dee Cooper of Glencoe, Oklahoma
Bryan Young of Surprise, Arizona
Michael Magee of Deland, Florida
Mike Viera of Vacaville, California
John Bebita of Overland Park, Kansas
Alan Wright of Florence, Mississippi
Thomas Diesel of Genoa City, Wisconsin
Nick LaBrie of Port Charlotte, Florida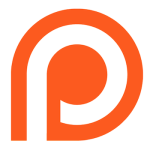 Peter Hando
Tim Joiner of Waverly, Kentucky
Baggers and Brews
Join the Free Email Club!
If you appreciate this free information make sure to join the thousands of law abiding bikers that have already joined the free Email Club! You will be notified of new useful motorcycle content and techniques as we put them out. Join the Community now!