Podcast: Play in new window | Download | Embed
Subscribe: Apple Podcasts | RSS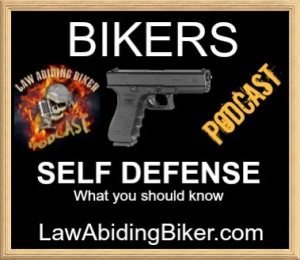 On June 26, 2014 at 8:00 PM innocent victim Kristopher Stone was forced to shoot criminal biker Zachariah Tipton after he and another Black Pistons member stalked him & then committed a brutal two on one gang style assault on him outside Nippers Beach Grille in Jacksonville Beach, Florida. Based on the overwhelming evidence, the State Attorney stated that Stone was well within the law to defend his life from the brutal attack.
Unlike other non credible blogs our there, we here at Law Abiding Biker Podcast & Media have remained fair and balanced on this matter and examined what evidence was slowly presented. No assumptions were made here & we were waiting for all the evidence, which has now been released by the State Attorney.
There can be no more lies or ridiculous speculation and conspiracy theories. The evidence speaks so loudly as to exactly what happened that only the most ignorant persons would even try to argue. Look at the facts and evidence yourself based on the investigation and the truth will slap you in the face.
There is recorded video surveillance of the stalking & entire brutal two on one gang style attack of victim Kristopher Stone. There are over 200 independent witnesses that were interviewed. I love the recorded video surveillance of the attack for its evidentiary value & it puts argument to rest for good.
Opening Monologue: (Asphalt Angel)
Based on the overwhelming evidence, here are the high points and FACTS of the incident:
Zachariah Tipton was a criminal with a criminal record, which included a conviction for battery. He was a member of the Black Pistons criminal motorcycle gang, whom are a "puppet club" to the Outlaws criminal motorcycle gang. Tipton had alcohol and marijuana in his system. He had several knives and brass knuckles on his person along with an empty gun holster near his waist and 2 magazines filled with hollow point bullets. He purposely wore his helmet and gloves for the planned attack.
Kristopher Stone is a prospective member of the Iron Order MC, which is a non criminal motorcycle club. He is a military vet and was a combat medic. He has no criminal record and was not drinking alcohol, but was only drinking water prior to the attack. He was not carrying any illegal weapons & only his concealed pistol in which he legally carried under the law. Stone was so scared for his life that he urinated himself during the brutal attack. Many of men have urinated during a fight or flight situation. I have even seen men defecate during intense fearful situations.
Victim Kristopher Stone was simply standing near some motorcycles outside Nippers Beach Grille near another Iron Order prospective member minding his own business & completely unaware he was being stalked and would soon be brutally assaulted. It was still very light outside and numerous people were around. The recorded video is of great quality.
Black Pistons member Zachariah Tipton is the last of a group of Black Piston members that all ride past the victim and park their motorcycles down the road. Tipton purposely leaves his helmet and gloves on and with other Black Piston members starts walking towards Stone's location. They use the cover of several parked automobiles and snake around them to try and sneak up on Stone. Tipton actually ducks into a breezeway for a moment during his secretive animal like approach.
Two members snake around the front of victim Stone and Tipton comes up behind him. Stone was likely not aware Tipton is behind him. Without notice Tipton sucker punches the victim from behind and he goes to the ground. Tipton & the other Black Piston member begin brutally punching and kicking the victim while he is on the ground. It is two grown men beating the victim after sucker punching him. There are multiple other Black Piston members walking towards the assault.
After about 10 seconds of being brutally assaulted victim Stone is able to get his pistol and shoot Tipton in the head, which immediately stops the assault and Stone is able to get Tipton off him.
Black Piston members start running like scared children from the scene & in a panic leaving their so called "brother" behind to die alone. A couple Black Piston members return to Tipton's body for a moment and remove something from him. One of them removes his own vest and wraps the item in it and they leave. Once again leaving their so called "brother" alone. They obviously removed illegal contraband from his body and left with it. They are also seen removing mouth guards from there mouths. They had these in anticipation of the assault.
Victim Stone knowing to have just shot someone and knows Police will have many questions does not want to be armed when they contact him for safety reasons. He has the other prospective member take very temporary custody of the pistol he used. He does not run from the scene and appropriately stays and fully cooperates with law enforcement's investigation. The pistol he used is immediately given to law enforcement for investigative purposes and he gives a full statement that is later found to be 100% accurate and is corroborated by many witness and the surveillance video. There were independent witnesses that saw the attack first hand and described Tipton & the other Black Pistons members as seriously beating and attacking the victim while he lay on the ground. This is indisputable eye witness and video surveillance evidence.
Victim Stone was so fearful for his life that he believes he fired all the rounds in his magazine. He struck Tipton once in the head, which was fatal & stopped the threat on his life immediately.
Self Defense:
The State Attorney clearly stated this was justified self defense and anyone who watches the video will agree.
Stone is being attacked by two members known by all to be criminal biker gang members of the Black Pistons. That is undisputed and any member of a 1%er club will be proud to tell you and to wear the patch. Simply put, they are a 1%er club and are criminal in nature.
Stone used great restraint before shooting, likely too much. Stone was approached by Tipton and several other members of the Black Pistons. They began surrounding him and boxing him in. Stone was likely unaware Tipton was behind him and focused on the two Iron Piston members in front of him. It is only after being surrounded by criminals, sucker punched, and brutally assaulted that he finally fires his weapon to stop the attack.
You see, in all reality Stone would have been justified to shoot much earlier after being surrounded by well known criminal biker gang members of the Black Pistons. Especially after being sucker punched from behind, which would certainly show their intent. Tipton was taller and about 30 lbs heavier than  Stone. Victim vs. suspect size is important in the eyes of the law in situations like this as is any knowledge of special training or abilities. Certainly the law takes into account when the perpetrator is bigger and a victim is being attacked by two adult males as in this case.
Remember, that much of self defense is subjective and what a person reasonably fears at that specific time. Stone used much restraint, but one does not have to wait to be struck by the first blow before protecting themselves with force or even deadly force and the law makes that clear. It may be too late to wait for the first blow, which could leave you incapacitated. Once incapacitated one can't protect themselves and all that is taken into account by the law.
Stone shot to stop the threat on his life and it was effective.
What can be learned?
Don't join a criminal biker gang and act a fool. Don't believe the allure of brotherhood that they claim. Everyone saw the so called "brothers" of Tipton simply run away like scared children and left him alone to die. None of his brothers cared for him or provided first aid. Their true character was revealed.
It is clear that Tipton made bad life choices over a long period of time and this was another one. It is not like you see in movies and television where you can just brutally attack people, use intimidation, and commit crimes without recourse of any kind. Your lucky if you get arrested and don't end up dead as in this case. Yes, innocent bikers will defend themselves against criminal biker gang member attacks.
How can you be proud of yourself or carry any legitimacy when you have to have your gang buddies back you up and you stalk people before you assault them. You fight only with your gang present and have to carry & use illegal weapons like brass knuckles to assure a win. You make sure that you have multiple attackers with you so the victim is outnumbered. There is no pride in sucker punching someone from behind & you are weak if you do that. You wear helmets, gloves, and mouth guards to viciously attack your victims. This kind of attack is just like Heyena's attack and they are called the cowardly scavengers of the wild.
Make good decisions and don't play these street games and this will not happen to you. Join a good law abiding biker motorcycle club where you are cared for and don't have to try to impress your buddies by doing juvenile acts. Don't join or become a puppet club and have to impress the bigger club, so you can feel like you belong. It is all just so juvenile and senseless.
Criminal biker gangs are less than 1% of bikers out on the road. They ride much less than the innocent biker out on the road. In fact hey are not really about riding motorcycles at all. They have no legitimacy except in their own minds.
Most bikers are law abiding hard working individuals who have a passion for riding motorcycles. True bikers just want to get away, ride, and meet other bikers around the world. Respect of each other should always be the number one goal for all bikers regardless of club affiliations.
Isolated incidents like this are the reason bikers have a bad name and reputation with the public and media.
Keep the rubber side down and the shiny side up! RESPECT………