Podcast: Play in new window | Download | Embed
Subscribe: Apple Podcasts | RSS
PODCAST-The opening song in this episode is called "Sturgis" by Zwarte from the album "Hit the Road".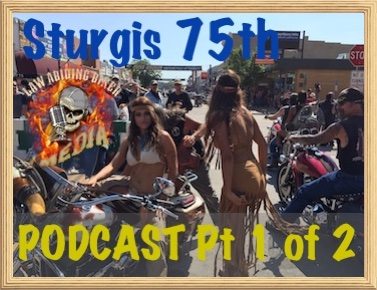 The Law Abiding Biker™ Media Crew headed out for the 2015 Sturgis Motorcycle Rally in South Dakota and it was the 75th Anniversary none the less. This two-part Podcast series is a deep look into the Sturgis Motorcycle Rally, our travels, encounters, and experiences.  We answer a ton of questions bikers may have and really break it down. We discuss everything from Sturgis to surrounding areas. And the beautiful rides, routes, and places to visit in and around Sturgis.
We take you on a day by day tour in these two podcast episodes and whether you have been to Sturgis or not, every listener will take something away. We give you some great tips and tricks and things we learned along the way. There are things that went well and things we would now change. We also discuss the awesome Law Abiding Biker Patron private meet up and dinner that was organized! It was so great to personally meet several Patrons and get to know them.
There is so much information packed into these two episodes that you must listen in. Of course there is much humor along the way as usual. So, come along for a ride with the Law Abiding Biker™ Crew to Sturgis……..mount up already Bikaholics!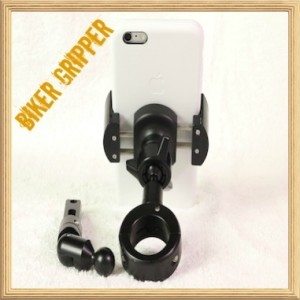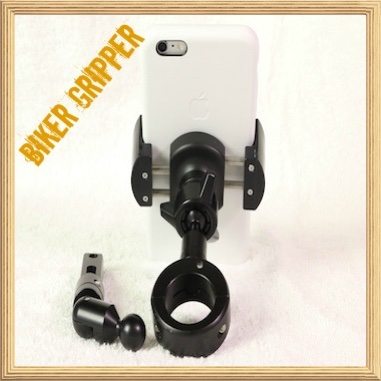 Our Custom Biker Gripper Cell Phone & GPS Mounts
Need a motorcycle cell phone or GPS mountingsolutionBikaholics?

That's right, Law Abiding Biker Media put our logo on these mounts & we personally use them on our motorcycles!

The sexiest, lightest, and strongest mounts available period.
Good prices and fast shipping from our store?
Check out our COMPLETE REVIEW
New Patrons:
Jeff Simpson of Fort Vermilion, Alberta Canada
Steven Plummer of Lousville, KY
Chuck Hailbronner of Colorado Springs, CO

Bryan Rogers of Naples, FL
Gary Hodges of New Orleans, LA
Lee Taylor of San Antonio, TX
Law Abiding Biker Actual Sturgis Ride Plan & Basic Overview:
Day 1:
Leave home from the Yakima, WA area towards Missoula, MT
Ride over Lolo Pass on the way

435 mile day and about 8 hrs saddle time

Stay the night in Missoula, MT
Day 2:
Leave Missoula, MT area towards Cody, WY
Ride over Bear Tooth Pass on the way

475 mile day and about 8 1/2 hrs saddle time

Stay the night in Cody, WY
Day 3:
Leave Cody, WY to Rapid City, SD (30 miles east of Sturgis)

Had a home there to stay in

Rode over Granite Pass in Big Horn National Forest
Visited The Mint Bar in Sheridan, WY
We were going to ride to Devils Tower, but had to cut it out
About a 325 mile day and about 6 hrs saddle time
Stayed the night in Rapid City, SD
Day 4:
Day 5:
Rode to Mt. Rushmore, Pigtail, and Needles Highway

About 130 miles round trip

Official Private Patron Only Meet up and Dinner in Rapid City

The following Patrons attended:

James Dimitrious
John Patton
John Stevens
Rusty Roberts
Kris Lizak
John Lyster
Day 6:
90 mile round trip

Spent the rest of the day in Sturgis

A couple of us went to flat track racing at the Black Hills Speedway
Day 7:
Day 8:
Went back and spent time in Sturgis
Saw stunt rider show by Unknown Industries
Relaxed a bit in the afternoon in prep for long ride towards home the next day
Day 9:
Started heading home from Rapid City, SD headed towards Butte, MT
500 miles and about 8 hrs in the saddle via I-90
Stayed the night in Butte, MT
Day 9:
Headed out of Butte, MT and headed back towards the Yakima, WA area (home)
500 miles and about 8 hrs saddle time

Arrived home after a great trip!