Podcast: Play in new window | Download | Embed
Subscribe: Apple Podcasts | RSS
Podcast-This episode is based on an email we received asking the question, should I buy a new or used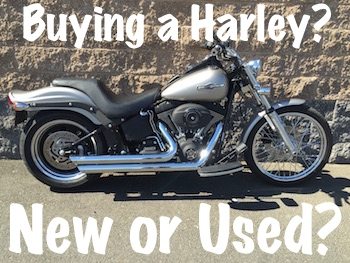 Harley Davidson motorcycle? In the email, Rodney Martinez of the San Francisco Bay area says it is his first Harley he will be purchasing and wants us to give our opinions and experiences on the matter.
So, are you in the market for a Harley Davidson motorcycle? There are a ton of makes, models, and years to choose from. There are also a ton of local and online markets & services for buying and shopping for used Harley's. Of course new Harley's are only sold at certified dealerships and we have done a past episode on that.
Podcast Episode of Interest:
There are certain items to be cautious of and very simple things you can look for when buying an used Harley Davidson from a private owner. We have much experience over many years of buying motorcycles, both new and used, and you really need to listen in to hear the discussion. We give a ton of tips and tricks when making a Harley Davidson purchase.
There are many reasons a biker may want to purchase an used Harley and here are just a few:
Price is much lower after bike is ridden (used)
Can work better price deals with a private owner (dealerships are pretty firm)
May get many custom parts and accessories included in purchase
Gives a new rider a good idea of what his/her next model may be
Here are just a few reasons a biker may purchase a new Harley instead of an used:
Newest and latest Harley technology, frames, motors etc.
You may want a warranty upon purchase
No chance of deals gone bad like with a private owner
We go over these items and so much more, so take a listen!
Jackson Copeland of Bakersfield, CA
Joseph Bellisarioi
Neil Harvey of Cape Town, Western Cape, South Africa
Email Covered:
From: Frede Maxwell of League City, TX
Two week ago at the 2015 Texas ROT Rally early Saturday morning some one tried to take my 2014 Tri Glide by starting it with the default override code.

I was staying overnight at a hotel near 6th and Congress. At 4:00 AM the hotel desk clerk called and asked if I had parked my motorcycle in the road. Of course, I said no, and immediately made my way to the elevator and on to the parking lot. I found my bike near the exit drive in the middle of the road and the key in to on position. The battery was so far down that it would not turn over and start.MY BAD, I did not lock the forks or ignition key.

Thanks to your recent free video I changed the default override code on my Tri Glide and my wife's softail deluxe before the trip. If I had not reset the default code my 2014 Harley Davidson Tri Glide would be gone.

Thanks Law Abiding Biker – keep up the good work.
Video he is referring to:
Extra Bonus Content:
Return of Super Troopers 2 Movie!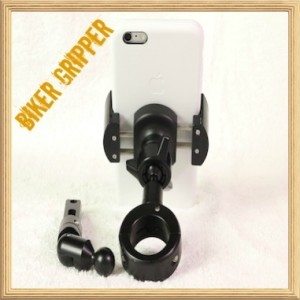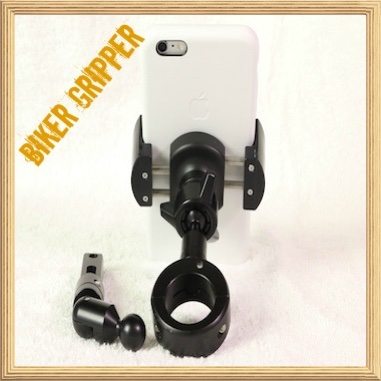 Our Custom Biker Gripper Cell Phone & GPS Mounts
Need a motorcycle cell phone or GPS mounting solution Bikaholics?

That's right, Law Abiding Biker Media put our logo on these mounts & we personally use them on our motorcycles!

The sexiest, lightest, and strongest mounts available period.
Good prices and fast shipping from our store?
Check out our COMPLETE REVIEW
Join the Free Email Club!
If you appreciate free information like this make sure to join the thousands of law abiding bikers that have already joined the free Law Abiding Biker Podcast & Media Email Club!! You will be notified of new useful motorcycle content and techniques as we put them out. Join the Community now!