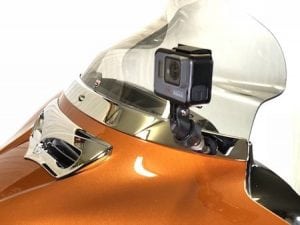 In this video, I show you the best GoPro Action Camera Mounts for Harley-Davidson and other motorcycles. I use these mounts often during the making our videos here at Law Abiding Biker Media. I also use them when doing larger film projects like my documentary films.
I show you our Biker Gripper Universal GoPro Action Camera Bar mount that fits 7/8″ to 1 1/4″ round bars and has a ton of adjustment. I also use the Rickrak Universal GoPro Action Camera Motorcycle Bar Clamp mount and love it, as it has tons of flexibility and is easy to take on and off. I also use the Rickrak Action camera fork mount solution. You simply replace one of your fork/fender bolts and you have an awesome shot.
Don't forget to check out both our Ciro 3D and Rickrak GoPro Harley windshield mount solutions and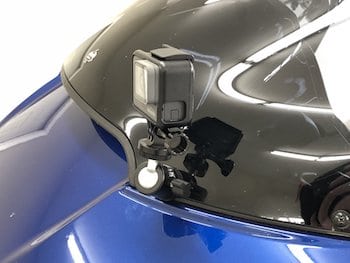 both are solid. We have these Ciro 3D and Rickrak GoPro windshield mounts for Street Glide, Ultras, and Road Glides, so make sure you choose the correct model.
All of these GoPro action camera mounts for Harley are awesome, which is why we carry them in our store and actually use them.
**SUPPORT US: We're trying to help as many bikers as we can worldwide!
CHECK OUT OUR HARLEY CUP/BEVERAGE HOLDER VIDEO AND INFO HERE
HELP SUPPORT US! JOIN THE BIKER REVOLUTION!
🛒SHOP IN THE LAW ABIDING BIKER STORE 🛒https://shop.lawabidingbiker.com
😎BECOME A MEMBER AND GET BENEFITS 😎https://www.patreon.com/scrappy
📹GET PREMIUM MOTORCYCLE TUTORIAL VIDEOS 📹https://www.lawabidingbiker.com/buyvideos
💰LEAVE A FLAT DONATION 💰https://www.lawabidingbiker.com/donate
🎙CHECK OUT THE WEEKLY PODCAST 🎙https://www.lawabidingbiker.com/app