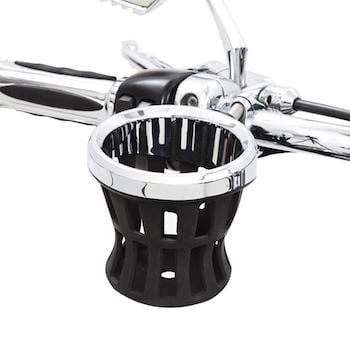 This is truly the best cup and drink holder for your Harley-Davidson or other brand motorcycles. I have tested many junk cup holders from Amazon and eBay. They are ugly, made poorly, and don't last. The Ciro 3D cup and drink holder for Harley is what we use exclusively here at Law Abiding Biker Media, Inc. when traveling cross-country on our motorcycles. There are several Harley cup holder versions to choose from. We have a universal 1 1/4″ or 7/8″-1″ round bar mount. Mount it to your handlebars, engine guards, or saddlebag guards! Or you can choose our perch mount option. You simply remove the two bolts (left or right side) that clamp your controls to your handlebars and replace them with the included bolts and spacers.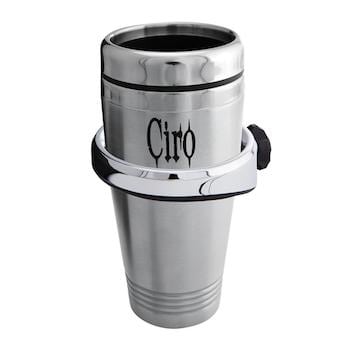 One of the Ciro 3D cup holder models comes with a stainless steel insulated mug and the setup is very sleek looking. The other option is a more universal holder and has a rubber basket. Both holders can fit different size mugs and cups.
CHECK OUT MOTORCYCLE DOCUMENTARY FILMS:
HELP SUPPORT US! JOIN THE BIKER REVOLUTION!
🛒SHOP IN THE LAW ABIDING BIKER STORE 🛒https://shop.lawabidingbiker.com
😎BECOME A MEMBER AND GET BENEFITS 😎https://www.patreon.com/scrappy
📹GET PREMIUM MOTORCYCLE TUTORIAL VIDEOS 📹https://www.lawabidingbiker.com/buyvideos
💰LEAVE A FLAT DONATION 💰https://www.lawabidingbiker.com/donate
🎙CHECK OUT THE WEEKLY PODCAST 🎙https://www.lawabidingbiker.com/app
Join the Free Email Club!
If you appreciate this free information make sure to join the thousands of law abiding bikers that have already joined the free Email Club! You will be notified of new useful motorcycle content and techniques as we put them out. Join the Community now!