Tested By Bikers For Bikers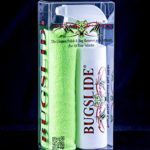 So, I recently brought our #1 "go to" waterless motorcycle cleaner, Bugslide, to the Law Abiding Biker™ Store with the help of Rick "Big Daddy" Kane, who actually runs the store! Okay, he did most the work….LOL
I love my Bugslide, but after a recent 6 day 2700 mile trip to Colorado, the Harley needed a good old fashion wet wash. After a wet wash, I maintain my motorcycle in between with Bugslide. Love that stuff…….
What's the best "Wet Wash" motorcycle cleaner? And what are the best motorcycle shining, detailing, and restoring products?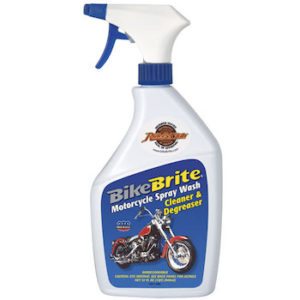 I get asked all the time, "Ryan, what's the best cleaner for wet washing my motorcycle & removing, dirt, grime & bugs?". And, "What are the best products for other detailing projects such as shining and restoring?"
Answer: Bike Brite® (Ride Hard, Clean Easy)
We have tested many motorcycle cleaners on the market over time for you…….real world bikers. We absolutely fell in love with Bike Brite products and it is now our #1 go to wet wash cleaner and for other detail specific cleaning, shining, & restoring projects!
There are many cleaners we tested that would never make it into our store, but Bike Brite passed all the rigorous real world tests and it makes it much easier to clean & detail your motorcycle. So, you can spend more time riding!
Who wants to scrub bugs off their motorcycle when Bike Brite does most the work for you by just spraying it on! My days of using kitchen soap or cheap auto parts store soap to wash my Harley are over. There really is a ton less work when using Bike Brite and I'm all about less work!
Big Daddy and I are proud to announce the addition of Bike Brite Spray Wet Wash & many other Bike Brite project specific detailers, cleaners, and cleaning/drying cloths to our Official Law Abiding Biker™ Online Store Front.
Check out our line of Bike Brite™ products in the Law Abiding Biker™ Store!
Bike Brite Recommended Products: