Install a Boom! Audio Cruiser Amp & Speaker Kit on your Harley yourself! 

Save money by not having a dealership do this project.

Do it in your garage or on your patio right on the kickstand!

Have the pure satisfaction of working on your own Harley!
A Video by Bikers for Bikers!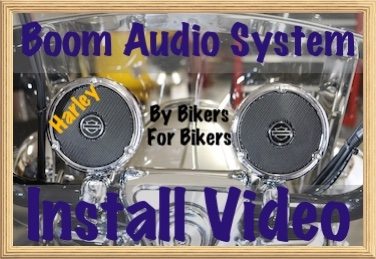 This tutorial video will work for many models and years of Harley Davidson motorcycles. The audio kit is the same you will find upon ordering.
Basic Tools & Items Needed
Tools & items needed: (affiliate links)
Boom Audio kit & speakers we used
An easy to follow step-by-step tutorial video.
GUARANTEE YOU CAN DO THIS!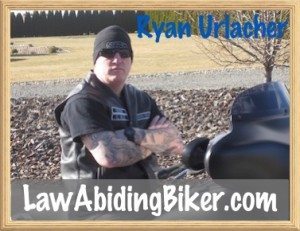 Purchase a Harley Boom Audio Cruiser Amp & Speaker Kit through our affiliate
A Video by Biker for Bikers
In this tutorial video we install a Boom! Audio Cruiser Amp & Speaker Kit on a Harley Davidson motorcycle. It doesn't matter which make, year or model of Harley you have as we cover it all in this #1 rated tutorial video!  Save your money and do this project yourself right in your garage or on your patio right on the kickstand. No fancy motorcycle lifts, jacks or tools needed.
The video is very thorough and we show you several options when wiring the kit with your bike. We show you a solder option or you can use the butt connectors provided in the kit. We show you different options for routing and managing wires. We explain what each component actually does and armed with this knowledge the project is a breeze.
We will explain the different ways to tie into a power source on your Harley. You will need one of two options when ordering your Boom Audio Cruiser Amp & Speaker Audio Kit, so make sure you get the right one for your year and model of Harley Davidson.
Touring Electrical Connection Update Kit-69200722
Relay Service Kit P/N 69200397
As usual, the paper instructions provided by Harley Davidson with the Boom Audio Kit are less than useful or helpful. That is where this video comes in by breaking it down and showing you exactly how to do each step and why. You will watch in High Definition and at the best possible angles. It is as if you are right there with us and can reach out and turn a wrench! This is a video by bikers for bikers. You simply won't find a better Boom Audio Cruiser Amp & Speaker Kit tutorial video out there.
We also have some great options for mounting your particular music playing device to your handlebars or control cluster. You will certainly want your MP3 player mounted so you can get the most out of your new Boom Audio system. We even install one of these Biker Gripper smartphone/music player mounts in the video and show you how.
FYI: Here is just one an example of one of our many completely Free tutorial videos, so you can bet our for purchase videos are that and more. Click here to see that detail in that video. And while you are there subscribe to our YouTube channel.
Tools & items needed: (affiliate links)
As you can see, you don't need that much and can do this project right on the kickstand. So what are you waiting for? Don't waste your money by taking your Harley to a mechanic for this project.  Get the tutorial video now and get started! Have the satisfaction of working on your Harley and completing your own projects.