Everything you need to know about using the Harley-Davidson 2019 to present Boom Box GTS Infotainment System!

Unlock the full potential of the Boom Box GTS
A Video by Bikers for Bikers
This video for:
Congratulations! You have landed on the #1 most popular and best-selling Harley-Davidson Boom!™ Box Infotainment GTS tutorial video available! The positive feedback from purchasers has been overwhelming and I thank all of you!
Although we are not sponsored by or affiliated with Harley-Davidson, I can tell you that dealership employees from around the world email us for help and support and recommend our Boom Box Tutorial Video Series to their customers!
Next videos you should consider after this:
This is an extremely thorough instructional video series (1 hr & 34 min) on how to completely understand, operate, setup, use the integrated GPS, use Apple Car Play,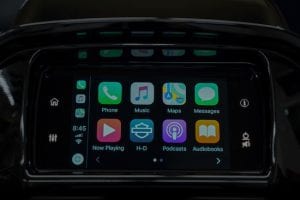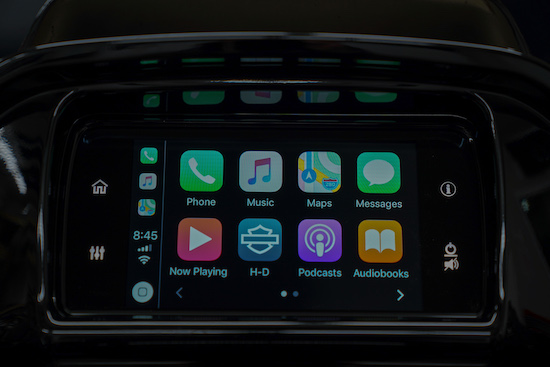 understand the true capabilities, and sync & pair Bluetooth smartphones and headsets with your 2019 to present Harley-Davidson Boom!™ Box Infotainment GTS (2019-present). This video is packed with so much more of course and I even show you hidden features and menus that many don't know about. The video will leave you with no questions and you can refer back to it at any time in the future if you get stuck on something.
The Harley Boom!™ Box system comes with very non-specific written instructions but this video will fix that problem for you. After watching this video, I guarantee you will be able to effectively understand and operate this electronic Boom Box system without a problem. Don't be frustrated like many trying to figure it out yourself. I have spent a ton of time, effort, and resources for you and have put it into an easy to understand instructional video guide.
Included with the purchase of this video: I send out updated tutorials as major things change or are updated with the Boom!™ Box system. You will get these free updates as part of my commitment to you. Also included is a complete video index in .pdf format, so you can quickly search and get to the subjects you need within the video.
When you are comfortable with the Boom!™ Box system then go get the next video in our Boom Box Tutorial series titled: Harley Davidson Boom Box Infotainment System Software, GPS World Maps, & Dealer Locations Update Tutorial. The Boom!™ Box Infotainment system is simply a computer and the internal systems need to be regularly updated just like your smartphone or computer to fix issues and get rid of reported bugs. Plus, your GPS world maps and dealer locations need to be updated routinely.