By Bikers For Bikers!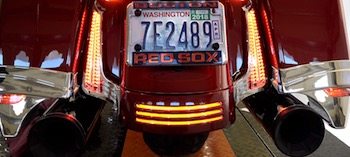 In this completely free tutorial video, we show you how to install Ciro 3D Filler Panel LED run/brake/signals on your Harley-Davidson touring motorcycle. From the install to getting everything plugged in correctly, we have you covered.
The new Ciro Filler Panel LED Lights complete the rear end of your Harley touring model by adding red running/brake lights and amber turn signals to the stock filler panel area. This part dramatically increases visibility from the rear by incorporating an ultra-bright plasma amber turn signal along with red low-intensity running and high-intensity brake lights.
Ciro 3D filler panel lights are available for Harley Street Glides, Road Glides, Ultras, and Road Kings!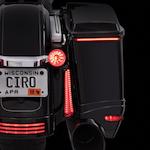 Safety and visibility at the rear of your Harley-Davidson are so very important and Bag Blades can provide that additional lighting that catches the attention of that motorist behind you texting and not paying attention. That's a reality and you may not get a second chance if you get rear-ended on your motorcycle.
Get Ciro 3D Filler Panel Lights in our Official Store:
Mentioned in video for rear brake strobe patterns: (affiliate link)