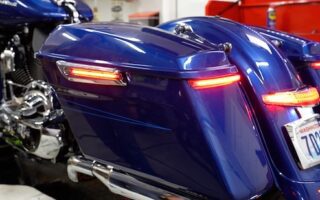 In this completely free tutorial video, we show how to properly install Ciro 3D LED Lighted Saddlebag Hinge Covers on your 2014 to present Harley-Davidson touring model with hard saddlebags.
If you appreciate all the free content we put out, please consider supporting us by purchasing Ciro 3D products in the Law Abiding Biker Store. Thanks in advance.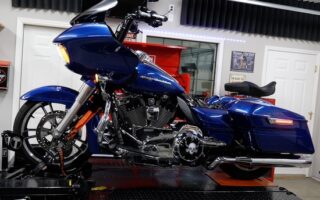 Ciro 3D has streamlined the look of a lighted alternative for your OEM hinge covers and reflectors. This easy-to-install part replaces your original hinge covers on Harley-Davidson Touring models and also adds a bright row of side-facing Everlight Automotive Grade LEDs. The durable aluminum covers provide trouble-free service and performance. Quick disconnects on the wiring make future service or removal of the saddlebags hassle-free.
These Ciro 3D LED lighted hinge covers are standard running lights when riding down the road and flash when you activate your signals. This makes you much more visible to all the distracted motorists out there, lessening your chance of being involved in an accident.
The hinge covers come in black or chrome and with red or smoked lenses.
This is another high-quality product by Ciro 3D and it is plug and play for a super clean installation. We'll show you what you need to know for installation in this video and also show you how to wire additional Ciro 3D rear lighting products to your Harley.
Join the Free Email Club!
If you appreciate this free information make sure to join the thousands of law abiding bikers that have already joined the free Email Club! You will be notified of new useful motorcycle content and techniques as we put them out. Join the Community now!