We are following a recent shooting that occurred on February 28, 2015 in Meridian Mississippi at Echo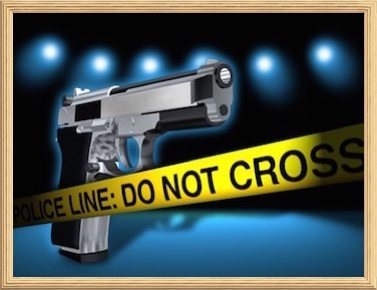 Lounge. Unlike other unreliable fictitious blogs we will stick to the facts as usual here at Law Abiding Biker Media and report as valid information becomes available by police, trusted sources, and the media.
Here is what is actually known at this point:
Police say the incident started as a brawl in the Echo Lounge parking lot on C Street and 21st Avenue around 7:30 p.m. That fight turned into a shootout that bled over into the Community Bank parking lot. Three people were shot, and a fourth person was hit over the head with a baton. Shell casings were littered across street and in the Community Bank parking lot. Police say all three shooting victims were transported by ambulance to local hospitals
According to Meridian Police Detective Dareall Thompson the shootings happened around 7:30 p.m. in the parking lot of the lounge.
"A fight broke out on the outside of the lounge and that was when the shooting started," Thompson said. "Three people were transported to local hospitals and one was later airlifted to Jackson."
Thompson said investigators are still searching for the suspects and the shootings are still under investigation.
Additional:
Some limited information is out that it was an altercation between the Iron Order Motorcycle Club and either the Pistoleros MC and/or the Bandidos MC. The Pistoleros MC is a puppet club for the Bandidos. No arrests have been made to our knowledge and nobody is deceased at this point.
The Meridian Police Department is investigating the incident and will surely file charges if evidence presents itself. Preliminary information is that the Iron Order MC is cooperating with the police investigation & stayed at the scene to do so as usual. This is what I see from law abiding biker motorcycle clubs.
It is no secret that the Bandidos & Pistoleros are outlaw criminal motorcycle gangs and wear a 1%er patch for the world to know. So, as usual they will not be cooperating with any police investigation. However, even with this information we have made no opinions as to guilt or innocence of any parties involved, as we lack actual facts at this point. It would be juvenile for anyone outside to make up their mind at this point.
It was not too long ago that we reported on the biker club shooting in Jacksonville Beach, FL in which an Iron Order MC member had to defend himself against a brutal life threatening attack by a criminal Black Pistons MC member outside Nippers Beach Grille. Zachariah Tipton was shot dead as he brutally attacked the IOMC member and it was easily ruled self defense and no charges were filed for obvious reasons.
Below is a link to the actual Podcast Episode #63 that we recorded covering the incident after it had been ruled self defense. Listen in on this one to get the real facts of the incident!
So, for now we here at Law Abiding Biker® Media will await actual information and facts based on valid sources and the official police investigation.