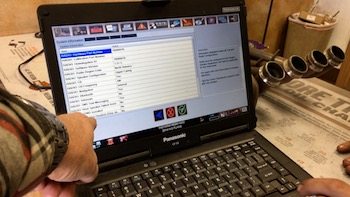 Video-Using the Harley dealership Digital Technician software, we show you how to flash a Boom Box Infotainment System after installing a Wireless Headset Interface Module or "WHIM". Only authorized dealerships have access to this software. There is a specific process that needs to be followed and particular boxes that need to be checked for a successful flash. After a successful Boom Box flash, you'll have a new menu item in your setup options called "Wireless Headset". If you see that then you know it was successful.
GET OUR FULL WHIM INSTALL VIDEO HERE
GET OUR BOOM BOX TUTORIAL VIDEO SERIES HERE
BECOME A PATRON MEMBER AND GET BENEFITS
CHECK OUT OUR OFFICIAL STORE HERE
CHECK OUT OUR AWESOME FOR PURCHASE TUTORIAL VIDEOS HERE
Join the Free Email Club!
If you appreciate this free information make sure to join the thousands of law abiding bikers that have already joined the free Email Club! You will be notified of new useful motorcycle content and techniques as we put them out. Join the Community now!