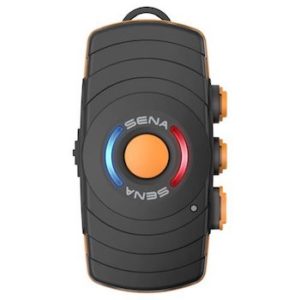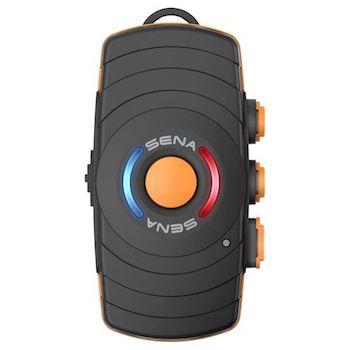 The Sena Freewire, paired with a compatible Sena Bluetooth Headset, can do everything a wired headset can do! 100% Full Harley Boom!™ Box Infotainment System Integration!!
Boom Box/Freewire Voice Commands:
Yes, the Sena Freewire offers 100% full integration with the Harley-Davidson Boom!™ Box Infotainment System & I've tested it extensively for you! You can activate voice commands using the rocker switch on your left Harley control cluster. With the Freewire and your Sena compatible headset, you can give direct voice commands to the Boom Box wirelessly! You can tell the Boom Box to "play" a particular song or album or "tune" to a particular radio station. Or you can say "destination" and give a physical address and the Boom Box will take you there via the integrated GPS system! Yes, the Sena Freewire is the king and offers this functionality with the Boom Box!
You can also use the Harley Boom Box internal intercom system with a passenger if they are also equipped with a Sena compatible headset and a Sena Freewire. You can chat wirelessly now via the intercom! And you can use the CB radio wirelessly with the Freewire too.

It helps support us so we can make more videos, podcasts & put out information like this!


Does Sena Freewire Work With Harley Boom Box Voice Commands, CB, Intercom, & Phone Calls?
Sena Freewire Bluetooth Transmitter for Harley-Davidson-Review & Tutorial
Boom Box/Freewire/Phone Calls:
Yes, with your smartphone paired wirelessly with your Boom Box, you can make and accept phone calls going into your Boom Box with your Sena Freewire and Sena compatible headset wirelessly! They sound great! I tested this and it works perfectly.
Important Note:
Make sure you unpair your smartphone with your Sena Headset as it will cause phone call Bluetooth conflicts. Only pair your Sena headset with the Freewire, so they are not fighting over the incoming call so to speak.
If you want to "cut the umbilical cord" and don't want a wire running from your helmet and attached to your motorcycle any longer, in my opinion, the Sena Freewire is the absolute best functioning option out there. I love the Freewire!
There is a cost associated with the Sena Freewire setup of course. You can still use a wired headset solution, which provides all the same functionality, just not wirelessly. If you're looking for a wired Harley Headset here is the only one I recommend and it's great quality.
Join the Free Email Club!
If you appreciate this free information make sure to join the thousands of law abiding bikers that have already joined the free Email Club! You will be notified of new useful motorcycle content and techniques as we put them out. Join the Community now!