Save money now. Install a DynoJet Power Commander V on your Indian touring model yourself.

Make certain your EFI is properly tuned on your Indian for optimum performance.

Do it in your own garage!

No specialty tools needed. Do it right on the kickstand!
A Video by Bikers for Bikers!
An easy to follow step-by-step tutorial video.
GUARANTEE YOU CAN DO THIS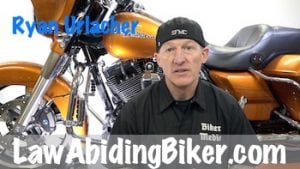 Power Commander V we used
Basic Tools Needed
Tools & items needed: (affiliate links)
By Bikers For Bikers
This is a thorough tutorial video on how to install a DynoJet Power Commander V EFI tuner on Indian touring models such as the Chief, Chieftain, Springfield, and Roadmaster. In this video, we use a 2018 Indian Chieftain Limited. We show you in detail how to access all the areas you'll need for the install, to include removing the fuel tank, side panels, dash panel etc. We then show you how to route and connect all the plugs and wiring, hook the PCV to a laptop, operate the software, create an auto tune map, and upload it into the Power Commander V. We show you useful tips and tricks along the way to make the install a breeze. You'll be up and running and your bike will be properly tuned in no time!
Save your money and don't rely on a dealership or technician to do this for you. After watching this tutorial video you will definitely be able to install the Dynojet Power Commander V yourself right on the kickstand in your own garage! No specialty tools are needed and you can do the install right on the kickstand.
Why the Power Commander V EFI Tuner?
If you get new header pipes, mufflers, or air intake on your Indian motorcycle then you need to re-map the electronic fuel injection (EFI) so your bike will run optimally and you'll gain added performance.
That is where the Power Commander V comes into play. We show you how to locate and download a canned EFI map from Dynojet based on your particular pipes and intake setup. We make this process super easy for you to understand. You can really increase the performance and efficiency of your Indian with the Power Power Commander V, so let us show you how & take the stress out of it.
The great thing about the Power Commander V versus the Indian dealer basic EFI download is that with the PCV you can re-map your EFI at any time in the event you change pipes or air intake down the road. With the Indian dealership basic download, you have to return and pay for a new download every time you need to re-map your EFI.
You will need a PC for the Power Commander V, so you can download and upload the proper EFI maps.
If you later want to become a tuning expert you can really mess around with maps on your PCV using the software. You can adjust individual cells, and make your own custom maps based on a ton of readings. That process is for tuning experts only and not realistic for the everyday biker, so that level of tuning is not shown in this video. You can damage your bike if you start doing that kind of advanced tuning unless you really spend a lot of time doing it and understanding it.
This is a simple yet comprehensive tutorial video made by bikers for bikers, so you know you will understand it. Don't get stressed and spend hours upon hours scouring the internet for bits and pieces of info from less than credible persons. Get this video and get out riding already!
Keep the rubber side down and the shiny side up!