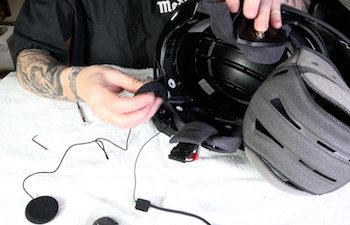 I show you how to install a Sena 20s EVO Wireless Headset in a motorcycle helmet. This video will guide you regardless if you have a full face, modular, half, or 3/4 helmet as it is a universal system. You'll learn how to install the speakers and how to install the microphone along with all your options. The Sena 20s EVO Wireless Headset Kit comes with everything you need for install.
The speakers on the Sena 20s EVO Wireless Headset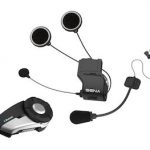 sound very nice for a motorcycle headset. Understand, that you'll likely never get deep sounding base and perfect highs and mids like a set of professional headphones. These speakers are limited in size as they must fit inside your helmet.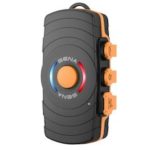 With a Sena Freewire you'll be able to integrate the Harley Sena 20s EVO Headset wirelessly with your Harley-Davidson Boom Box Infotainment System. That means phone calls, GPS turn by turn, music, voice commands, intercom, and CB. Plus you can pair with up to eight other riders for bike-to-bike communications. If you have a passenger that you want to communicate with wirelessly through the Boom Box intercom system, you'll need to buy one Sena Freewire for the rider and one for the passenger.
Videos of Interest:
If you appreciate all the free content we put out, you can support us in the following ways:
Join the Free Email Club!
If you appreciate this free information make sure to join the thousands of law abiding bikers that have already joined the free Email Club! You will be notified of new useful motorcycle content and techniques as we put them out. Join the Community now!