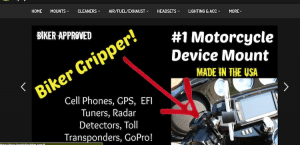 I spent the day in the Tri-Cities Washington area picking up my 2007 Harley-Davidson Night Train. The Law Abiding Biker Online Store facility is near Richland, WA. The guys that run the store had been storing the Night Train for over a year and riding it for me. Now that the new Law Abiding Biker Shop and Studio have been built I have room to store her again. We have done several projects and videos on our YouTube channel on the Night Train and we have more scheduled, so get subscribed. We named the Night Train "Gray Thunder". Make sure to check out the Law Abiding Biker Online Store. We are helping as many bikers as we can worldwide and we appreciate your support.
HELP SUPPORT US! JOIN THE BIKER REVOLUTION!
🛒SHOP IN THE LAW ABIDING BIKER STORE 🛒https://shop.lawabidingbiker.com
😎BECOME A MEMBER AND GET BENEFITS 😎https://www.patreon.com/scrappy
📹GET PREMIUM MOTORCYCLE TUTORIAL VIDEOS 📹https://www.lawabidingbiker.com/buyvi…
💰LEAVE A FLAT DONATION 💰https://www.lawabidingbiker.com/donate
🎙CHECK OUT THE WEEKLY PODCAST 🎙https://www.lawabidingbiker.com/app
Join the Free Email Club!
If you appreciate this free information make sure to join the thousands of law abiding bikers that have already joined the free Email Club! You will be notified of new useful motorcycle content and techniques as we put them out. Join the Community now!