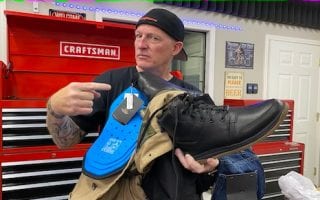 In this video, I go over some awesome new progressive motorcycle riding gear I personally selected that I will be testing on our ride to and while we're at Sturgis 2020. Riding gear has come along way since I first started riding many years ago and I love testing and reviewing it for the biker community.
I want to thank the team at Revzilla for sending me this latest batch of riding gear for testing and review. I have been given the gear at no cost but am not being paid for the testing and reviews and there are no strings attached to what I say. As always I will give you my honest opinions with both the pros and the cons.
I will be reviewing each item individually after my thorough testing and those videos will release on the Law Abiding Biker YouTube Channel. Make sure you're subscribed to the channel so you are notified when those and other videos release!
Please support us and consider purchasing any of the riding gear items we mentioned through our Revzilla Affiliate Link Here or through any of the riding gear links below. There's no additional cost to you but if you click through and make a purchase we get a small commission. It helps support our efforts to help, educate, entertain, and inspire as many bikers as we can worldwide.
Gear I'm Testing (affiliate links below)
Gear Lurch is Testing (affiliate links below)
Join the Free Email Club!
If you appreciate this free information make sure to join the thousands of law abiding bikers that have already joined the free Email Club! You will be notified of new useful motorcycle content and techniques as we put them out. Join the Community now!