I thoroughly tested the Reax Fulton Waterproof Motorcycle Riding Shoes during a recent 9-day motorcycle trip to Sturgis 2020, the 80th Anniversary. I rode 3200 miles in them and rode in temperatures ranging from 50 degrees to 100+ degrees. (see video below for full review)
These riding shoes are stylish and overall performed very well but I do have just a couple of things I think could be better, which I reveal in the video.
I actually tested multiple motorcycle riding gear items on this trip and will be reviewing each one on our YouTube channel so make sure you're subscribed so you know when those videos release! You can see all the gear items I'll be reviewing in my gear overview video here!
If you appreciate all the free content we put out, please consider supporting us by using our Revzilla affiliate links below. No additional cost to you and if you do click through and make a purchase we do get a small commission. Thanks in advance.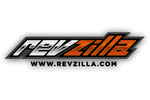 Reax Fulton WP Motorcycle Riding Shoes
Throw on the REAX Fulton Riding Shoes when you want a comfortable and casual shoe that still provides basic protection for two-wheeled transportation.
Full-grain leather is held together with triple-stitched construction. A waterproof membrane backs the leather exterior to provide breathable waterproofing. A moisture-wicking liner helps keep your feet comfortable. A fully padded top collar with a flex panel makes sure you get a tall protective high top you can still walk in.
Protective ankle cups, a reinforced heel and reinforced toe box add protection your regular sneakers are lacking. A gusseted padded tongue uses webbing to keep your laces in place so they won't get snagged on your bike.
Keep your sneakers at home. Put on the REAX Fulton Riding Shoes when you want to ride protected. Offered in black/gum color or black/red/white.
Features:
Full-grain leather with triple-stitch construction
Dual compound sole with EVA mid and durable rubber outsole with a high grip texture and pattern for solid footing
Full-length composite midsole footbed for added torsional protection
Waterproof breathable membrane to keep you dry and comfortable
Moisture-wicking lining with protective ankle cups and reinforced heel cockpit and toe box
Gusseted padded tongue w/webbing lace stay to keep laces out of your controls
Fully padded top collar with Achilles flex panel for comfort on or off the bike
Removable/replaceable shock-absorbing insole
Flat laces and matte black finished eyelets
20mm webbing loop pull
Rear-facing reflective hit on the heel for easy recognition in low light riding