I know, Harley riders have a reputation for wearing black leather and not caring about gear except as a fashion statement. Maybe I am an exception, or maybe the reputation isn't deserved. I like to think I have always been a little progressive on my gear selection. Yes, in the 80s I owned (and still do) the typical asymmetrical zip, black leather with silver zippers jacket. Think Terminator, Mad Max, or Ramones jacket. But I also had rain gear made by Helly Hansen that was breathable as well as waterproof.
Note: if you appreciate all the free content we put out to help as many bikers as we can worldwide, you can support us. Affiliate links are in this article and if you click through and make a purchase, we do get a small commission.
Recently I went through an exploration of progressive motorcycle jackets. Along the road, I realized it wasn't a destination to happiness for me. I imagine I am not the only one to head down that road, after all, we are all a lot more alike than different. I hope hearing someone else's story helps people realize they are not alone. This is part of my contribution as a biker helping other bikers.
With my first Harley, I purchased a very progressive 4 season motorcycle jacket. The FXRG Switchback jacket. Zip-off leather panels left it as a mesh jacket and it had zip-out rain and thermal liners. I also ride with a Scorpion flannel with built-in kevlar panels in impact areas and pockets for armor. All filled with D30 CE level 1 armor. Two years ago I picked up a Street and Steel jacket that is textile and a hard finish. It looks just like the black hard-finished fleece jackets that are so popular in the spring and fall here in the northwest. The real difference is that it has pockets for armor and vents under the armpits. It has been a fantastic lightweight jacket.
Recently, the zipper broke on my FXRG jacket. Because of the lifetime warranty on FXRG gear, the zipper is going to get replaced. It got me shopping for a new progressive jacket though. Over the last month, I have done a lot of looking and I have done some soul searching. The conclusions I came to may be relevant to others.
I started my search with the new version of what I had. I looked at the new FXRG jacket from Harley-Davidson. It is a good-looking jacket but I am not in a position right now to drop nearly $700. Honestly, it looks like it is worth every penny of it, but it's not where I am at right now. I looked at Klim because I know they use a lot of Gortex and that seemed like a good idea. Wow! That is a whole new stratosphere for pricing jackets.

I was looking through the 4 season jackets at Revzilla, JP Cycles, Cycle Gear, and a few other sites. The first thing I noticed was that much of the progressive 4 season gear is being targeted at adventure riders. Now, two things you should know: I have hated neon since the 90s and I haven't been crazy about pastels since Miami Vice ended. That knocked out a lot of the jackets targeted at the adventure crowd. The second thing is that I am a big guy at 6' 4" tall and over 300lbs. I am a solid 3X these days. That takes even more jackets off the table. Even with those huge filters, at Revzilla alone, 4 season, waterproof in a black, 3XL, it leaves me with 39 jackets ranging in price from the TourMaster advanced jacket at $159 to the Belstaff Snaefell jacket which weighs in at a whopping $1,250. There are definitely some great jackets in this assortment. Some are waist length, some are 3/4 length, and most are likely to be good for anyone who likes to ride in all conditions.
I was nearly ready to drop 4 bills on the Olympia Troy motorcycle jacket which looks like an excellent option. It had huge intake vents located in the chest and arm and exhaust vents that take up two-thirds of the upper back. This jacket looked like it had everything I wanted, zip-out thermal liner, zip-out waterproof liner that could be worn under or over the shell, and was styled kind of like my old M65 field jacket. I am pretty sure that anyone would be happy with this jacket. The reviews are very positive.
Why didn't I pull the trigger on this jacket? I started thinking about myself as a rider. First, I have discovered heated gear. I run a Hotwired Jacket Liner under my coat when the temps drop below 40. It is a wind-blocking layer so it doesn't get turned on a lot of times because it is enough just having it on. However, when the temps start to drop or I forget to close the vents on my jacket (like this morning), I turn it on low and it is very efficient at keeping me warm. The only thing that may be a problem is if it is going to be cold when I arrive. I don't have a great thermal layer to keep me warm. Sometimes that means I swap out my liner for a hoodie or a puffy vest or sometimes it means packing my puffy coat for my destination and leaving the MC gear on the bike when I arrive.
The second thing I realized was that I run with a vest over my jacket a lot when it is cooler. I like to wear my personality on my vest. Sometimes it is my club cut, sometimes it is my Whiskey Tango Foxtrot vest that has many patches to indicate rallies I have been to and hints about my personality and life choices. I am kind of used to wearing clothing that announces things about me when I walk up (I spent nearly half my life in either a military uniform or a police uniform). Those huge chest and exhaust vents aren't going to do any good with a vest over them.


Finally, I am not, and will likely never be an ATGATT (All the Gear All the Time) rider. I know all the reasons I should be and I have been down enough to know the risks. I have covered enough crash scenes that ended very poorly for riders. Yet, I have done enough risk analysis for myself to know that I am not going to prioritize that ATGATT life. Knowing that I'm only going to be MOTGMOTT (Most of the Gear most of the Time) distilled choices for me. Oddly, it was watching a product video for the Klim Dakar line that brought me to that conclusion during this search. The zip-off arms of the Dakar jacket made me realize that even the most ATGATT riders who spend obscene money on gear will still wear just a vest sometimes.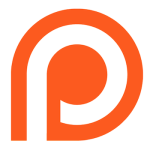 So, where does that leave me? It doesn't mean I am not going to buy a progressive jacket. But my criteria is no longer a 4 season jacket with huge vents. I am now looking for more of a 2-3 season with arm venting and breathable waterproof built-in. That takes me away from a lot of the adventure gear but doesn't help narrow the field. There isn't a filter for arm vents and the same page I was using before on Revzilla now has 137 choices ranging from the 509 5 Badge jacket at $59 to the Klim Badlands Pro jacket at $1,529. Right now, I am back to the drawing board, trying to find a unicorn. I may have it in the Icon Stormhawk, it may be the HD Ridgeway, or even the Speed and Strength Fame and Fortune jacket. I will pick, probably soon, and I am pretty sure that any of them will serve me well.
What does it mean for you? Learn from my near mistake. Look at yourself as a rider and find what will work for you. Be honest about your needs, the kind of riding you do, the other gear you will wear with the gear you are shopping for, and how they will interact. Don't forget that as a rider you have probably progressed and your gear needs will have changed along with your riding. When you discover things like heated gear that fundamentally change your needs, don't forget to adjust your shopping.
Ride safe. Ride often!
Join the Free Email Club!
If you appreciate this free information make sure to join the thousands of law abiding bikers that have already joined the free Email Club! You will be notified of new useful motorcycle content and techniques as we put them out. Join the Community now!