Podcast: Play in new window | Download | Embed
Subscribe: Apple Podcasts | RSS
PODCAST-We are covering Sons of Anarchy Season 7 Episodes 7 & 8 on this podcast episode. SOA episode 7 aired on October 21,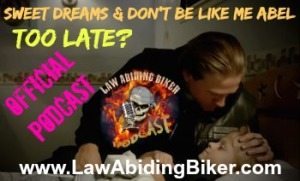 2014 and was titled, "Greensleeves". Episode 8 aired on October 28, 2014 and was titled "The separation of crows".
Want to call us and get your topic or predictions on the show? Or leave us feedback?
Bobby has been captured by Moses Cartwright, a criminal with much military training and is the head of security for the notorious August Marks. Marks did not like it when Jax had Tyler presented him with a picture of the dead pasture buried on one of his construction sites along with a signed affidavit from the pastors wife that he had been blackmailing her. They are torturing Bobby and have removed his left eyeball and the fingers on his left hand. Of course this is his "clutch hand" and very important for riding a motorcycle. Both body parts have been mailed to Jax and it appears Marks will not negotiate at all. He wants to know where the dead body is, the pictures, and the affidavit if SAMCRO wants to ever see Bobby again.
Gemma is at the cabin caring for the dead pastor's wife, who is trying to detox from heroin. Jax seem to really care for her and her son. He does not want them to be hurt by Marks and is protecting them. Of course, Gemma in her foolish ways thought she was being taken to the cabin to be killed for murdering Tara as she prepared her Glock for possible battle.
Need a motorcycle cell phone or GPS mounting solution Bikaholics?

That's right, Law Abiding Biker Media put our logo on these mounts & we personally use them on our motorcycles!

The sexiest, lightest, and strongest mounts available period.
Good prices and fast shipping from our store?
Check out our COMPLETE REVIEW
Juice shot at the California Highway Patrol Motorcycle Officers and they chased him down. He is in Jail and this is all part of an attempt on his part to get back into the club. He is to get put in Administrative Segregation (Ad Seg) with Henry Lynn and kill him. Juice stirs up a false deal with Sheriff Jarry to put him in AD Seg in return for information leading to the conclusion of Tara Knowles murder case. Unser is present during this discussion and clearly knows there is still a missing piece to Tara's murder, but Sheriff Jarry talks with DA Patterson and Juice is put in Ad Seg.
SAMCRO tracks down and learns that Gib Oleary, whom they killed many episodes back after taking down the Chinese gun and heroin deal, is the son of of Jury White, the president of the Indian Hill's Chapter. It seems clear that Jury was the only one who knew where the Chinese guns were stored and had motive to rat out SAMCRO to the Chinese. Jax meets up with Jury and spills what he knows and this ends up with Jax shooting and killing Jury in front of the Indian Hills Vice President. That is not going to sit well within the Sons of Anarchy Motorcycle Club as Chibs later explains to Jax.
Abel is displaying some bad behavior and violence after he strikes another child over the head with his lunch box at school. He is also seen at the doorway listening to Gemma tell young Thomas that she didn't mean to Kill Tara and that is was an "accident". Gemma later confronts Abel about the school incident and asks him if he knows what an "accident" is and he replies, "Do you"? It appears that Abel is becoming like his father Jax and a product of his environment. This is exactly how Jax grew up under his father John Teller's reign and is why he turned out the way he is.

Patreon
The start of season 7 shows Jax in control of things and doing exactly what he wants when he wants. The season has taken a turn now with Marks in apparent control of things. Jax has had some second thoughts about things and even seems a bit indecisive. He has confided in Chibs, who tells him to stay the course, but later questions him about killing Jury.
For now Nero seems to be taking a back seat and is trying to sell his half of Diosa for 300K to the Mayans and meets with President Marcus Alvarez, who seems interested. He needs 150K up front. His plans are to move Gemma, Wendy, and the boys to a farm with him away from Charming, but Gemma is not all in yet. If this deal happens Alvarez will be in 50/50 with the Jax on Diosa business.
This is just a peak into what we talk about in depth on this episode of the Law Abiding Biker Podcast and you really need to listen in to be in the know. We have many predictions and insight into what is really going on and things you will need to know before going into episode 9 of Season 7!
Ride Safe! Keep the rubber side down and the shiny side up.
Sons of Anarchy Season 6 Episodes:
Don't forget that we aired Law Abiding Biker Podcast SOA episodes all last year during season 6. We aired one podcast episode per two TV episodes. You can get those episodes on any major podcast platform. Get caught up and reminded of what took place on season 6! Here are the direct links to the show notes and episodes:
Sons of Anarchy Season 7 Episodes: