Podcast: Play in new window | Download | Embed
Subscribe: Apple Podcasts | RSS
In this podcast, I'm joined by Lurch, and we cover everything you need to know about your Harley-Davidson sealed wheel bearings. We were replacing the rocker cover ad rocker cover housing gaskets on my 2014 Harley Street Glide Special. A step in the replacement procedures required us to rotate the rear tire. We noticed that my rear tire would move side to side and there was an audible "knocking" sound coming from the wheel as we manipulated it side to side.
We removed the tire and found that one of the sealed wheel bearings was failing.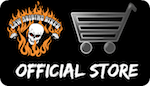 You can get the Jims Bearing Tool we used in the video HERE.
The rear wheel of model years 2008 to current touring models equipped with ABS require three non-ABS bearings (Harley Part #9276B) and one ABS bearing (Harley Part #9252A). The front wheel requires one non-ABS and one ABS bearing. There is o difference in bearing parts numbers for the front and the rear wheel. Non-touring model rear wheels only require one ABS and one non-ABS bearing.
We sell All Balls Racing bearings in the Law Abiding Biker Store. You can shop them HERE.

We know some guys that change their bearings at every single tire change, just for good measure. Harley says you should inspect your wheel bearings at every tire change. You do this by inserting a finger into the inner race of the bearing and rotating it in both directions. The bearing should rotate freely and smoothly. If you note any drag, rough rotation, or abnormal noises you should replace them.
NEW FREE VIDEO RELEASED:
Sponsor-Ciro 3D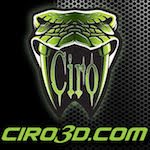 Innovative products for Harley-Davidson & Goldwing
Affordable chrome, lighting, and comfort products
Ciro 3D has a passion for design and innovation
Sponsor-RickRak

The Ultimate Motorcycle Luggage Rack Solution
Forget those messy straps and bungee cords
Go strapless with a RickRak quick attach luggage system & quality bag
Sponsor-Butt Buffer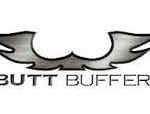 Want to ride longer?
Tired of a sore and achy ass?
Then fix it with a high-quality Butt Buffer seat cushion?
New Patrons:
Jack Arthur of Brownsburg, Indiana
Cecil Howard of Ellensburg, Washington
Roger Hardman
Mike Maxwell of Topeka, Kansas
Jordan Lombard of Portland, Oregon
Stuart Domitz of Lino Lakes, Minnesota
James Klein of Perkasie, Pennsylvania
Greg Williams of Shelby, Ohio
Bernie Pound of Surprise, Arizona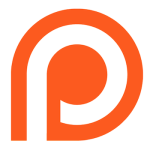 Ryan Lambright of Shipshewana, Indiana
Claude Maillet
Monty Muehlebach of Pineville, Missouri
Join the Free Email Club!
If you appreciate this free information make sure to join the thousands of law abiding bikers that have already joined the free Email Club! You will be notified of new useful motorcycle content and techniques as we put them out. Join the Community now!