If you want to stay up to date on all  Harley Davidson Boom!™ Box updates and issues, subscribe to the free Law Abiding Biker Email list below:

VIDEO & BLOG-Harley Davidson and Harman Kardon have released Boom!™ Box software update version 1.18.2. Bikaholics everywhere are wondering if they should update after the debacle of the release of 1.18.1 a month or so ago. Harley put out 1.18.1 and many downloaded the updated only to find that it broke more things than it fixed! Within days and unannounced as usual, Harley pulled the available software update from their website. That has been the most frustrating thing for loyal Harley Davidson customers; Harley's refusal to publicly address the huge issue and problems with the Boom!™ Box. You would think such a large company with such loyal customers would just admit the failure and move on.  Simply tell us customers that it is being worked on and what we can expect to happen. Complete customer relation FAILURE on Harley Davidson's part. The local dealerships are not even being advised of what is going on and that is leaving customers with a bad taste in their mouths.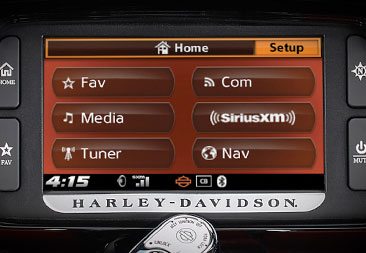 So, the question is whether you should take the leap of faith and update to software veriosn 1.18.2? Well, that is what I have been here for all along. I took the leap of faith for you and tested the system to extremes and in ways most don't know how. I spent much time in the garage and on the road making sure it was a valid update. From my testing I am happy to say that I encourage everyone to go ahead and update to 1.18.2. It doesn't fix everything of course, but it fixes more than it breaks this time around. If you don't know how to properly update your system software and maps then check out my Official Boom!™ Box Software Update  Video.
This update fixed some text messaging/receive issues and I have a very cool work around so that you can [Read more…]