Podcast: Play in new window | Download | Embed
Subscribe: Apple Podcasts | RSS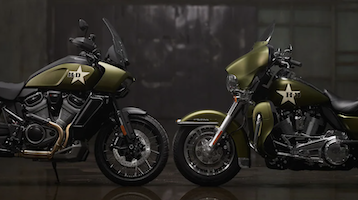 In this episode, I'm joined by Lurch and we talk about the new Harley Davidson Icon release; the Low Rider ST El Diablo. We also talk about the all-new Enthusiast Collection. This particular collection celebrates those who have and continue to serve in the U.S. Military. On top of these releases, we chat about the recent installation of Boss Audio saddle bag lid speakers on a 2017 Street Glide. We've tested the Boss Audio saddle bag speaker kit and found it to be loud, crisp, and clean. We used a decibel meter to measure the sound and it was in line with other available top-brand audio systems.
Pair of Full Range 6″ x 9″ 2-Way Speakers
300 Watts MAX 150 Watts RMS Power Handling per Pair
50 Hz to 20 kHz Frequency Response and 92dB Sensitivity
Poly Injection Woofer Cone and Rubber Surround
1 Tweeter Per Speaker
Sold in Pairs

This Icon is an extraordinary series of Harley-Davidson motorcycles inspired by the most recognizable and sought-after models. Each Icon in the collection celebrates our signature colors, designs, and parts and merges them with the latest technology. These bikes are limited-edition numbered motorcycles produced only once. A new Icon will debut annually.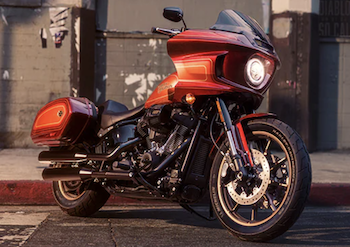 A modern expression of the iconic 1983 Harley-Davidson FXRT and representation of the custom movement it ignited that lives on to this day, the 2022 Low Rider El Diablo embodies the spirit of counterculture in Southern California in the '80s in a contemporary package that includes meticulously crafted custom paint and high-performance audio from Rockford Fosgate, each one individually serialized.

The Enthusiast Collection is an ongoing collection of Harley-Davidson® motorcycles inspired by our community of passionate riders, the Enthusiast Collection celebrates the diversity of our community and the unique backgrounds and interests of the people within it. Launched annually, each series pays tribute to a subset of our broader community of riders, available in limited quantities across a selection of models.
The 2022 G.I. Enthusiast Collection honors Harley-Davidson's longstanding community of riders who have and continue to serve in the US Armed Forces. These limited-edition motorcycles are draped in stunning Mineral Green Denim Deluxe paint with graphics exclusively featured on the Pan America 1250 Special and Tri Glide Ultra.
NEW FREE VIDEO RELEASED:
Check out Episode 307 of the podcast where we discuss the installation and a full review of the Boss Audio BHD3F audio system in a 2017 Harley Street Glide.
This package fits 1998+ Electra, Road Glide, and Street Glide Motorcycles. It has a 4 Channel 600W High Output Amplifier with 6.5 Inch Full Range 300W Speakers
300 Watt Max full range weatherproof 6.5" speakers
600 Watt compact weatherproof 4 channel/class D amplifier with model-specific amplifier mounting plate
Speaker Grille Options – (2) 1998-2013 Electra, (2) 2014+ Street Glide, (2) 2015+ Road Glide
Impedance: 4 Ohms, Frequency: 100 Hz to 18 kHz, Sensitivity: 90 dB
1" (25mm) dome tweeter
Loud and crisp speakers feature a rubber surround, poly injection cone, and a stamped steel basket
Professional re-flash of your factory radio is necessary after speaker installation in order to avoid speaker damage and obtain the correct/optimal sound quality and performance
Current price of $569.00
Sponsor-Ciro 3D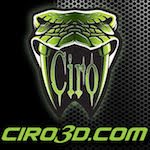 Innovative products for Harley-Davidson & Goldwing
Affordable chrome, lighting, and comfort products
Ciro 3D has a passion for design and innovation
Sponsor-RickRak

The Ultimate Motorcycle Luggage Rack Solution
Forget those messy straps and bungee cords
Go strapless with a RickRak quick attach luggage system & quality bag
Sponsor-Butt Buffer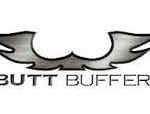 Want to ride longer?
Tired of a sore and achy ass?
Then fix it with a high-quality Butt Buffer seat cushion?
New Patrons:
Timo Sturtevant of Milford, New Hampshire
Terry Reeves of Lafayette, Louisiana
Aaron Ross of Tuolumne, California
Jeff Bacon of Thetford, United Kingdom
Roger Brown of Cornelius, Oregon
Ben Atchley of Charleston, Tennessee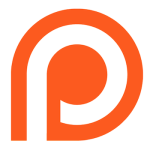 Charles Strong of Byron, Georgia
Gary Greenbaum Palm Springs, California
Peter Hando
Join the Free Email Club!
If you appreciate this free information make sure to join the thousands of law abiding bikers that have already joined the free Email Club! You will be notified of new useful motorcycle content and techniques as we put them out. Join the Community now!