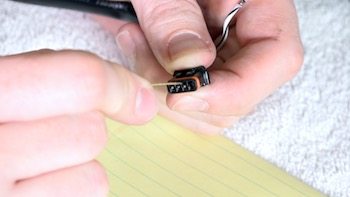 Video-In this free DIY video, we show you how to remove the stock OEM signal type Molex plugs on the ends of may of your wires on your Harley-Davidson motorcycle. It may be necessary to remove these stock plugs for different projects you may be doing on your Harley-Davidson.
This particular segment of video is taken directly from our #1 ranked Harley Handlebar install series of videos. If you think this free video of ours is detailed, you really need to see our premium videos! We have you completely covered, regardless of what type or height of handlebars you want to install on your Harley. Trust us, there is no need to take your Harley to a dealership and pay $1,000 to $2,0oo to have them do this for you. You can do it right in your shop or garage, right on the kickstand, and no specialty tools are required.
Bikers around the world are installing the handlebars of their dreams themselves right now on their Harley's while watching our tutorial videos. Have the pure satisfaction of wrenching on your own Harley!
All you need is to pick the Harley handlebar install video that best fits you. Find all the information here:


Join the Free Email Club!
If you appreciate this free information make sure to join the thousands of law abiding bikers that have already joined the free Email Club! You will be notified of new useful motorcycle content and techniques as we put them out. Join the Community now!