Podcast: Play in new window | Download | Embed
Subscribe: Apple Podcasts | RSS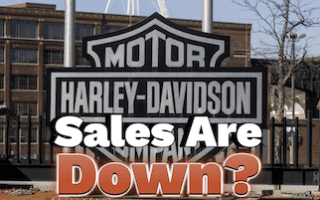 In this episode, I'm joined by Lurch, and we discuss the fact that Harley-Davidson sales dropped by 16% in the 3rd quarter of 2023. We give you the numbers and break them down. We provide you with Harley-Davidson's response to the numbers. We also give our thoughts on the topic. 2023 has been so far so good for Harley-Davidson fanatics. The year started with the reveal of a few new big cruisers, followed by H-D's new breed of sub-500cc offerings in Asia. Then came the headline-making 2023 CVO duo, which started a new chapter of modernity for the company. However, the story seems different behind the scenes, i.e. in terms of the MoCo's financials.
As a reminder, Harley-Davidson's reporting format segments the company into three parts: Harley-Davidson Motor Company (all motorcycles except LiveWire), Harley-Davidson Financial Services, and LiveWire. This structure has been the way the Motor Company has handled its financial reporting since it transformed LiveWire into its own company in 2022.

Harley-Davidson reported that retail sales of all its motorcycles (excluding LiveWire) declined in all geographic regions in the third quarter of 2023. Overall, worldwide sales were down 16% on the previous year. In North America, the Motor Company saw a 15% drop in sales in the third quarter of 2023 compared to the same period in 2022. In Europe, the Middle East, and Africa (which count as one region, called EMEA for short), sales fell by 13%. For Asia-Pacific, sales fell by 24%. Finally, in Latin America, sales fell by 11% in the third quarter of 2023.

So what is Harley-Davidson saying? "Against a challenging macro and consumer backdrop, we have been able to achieve a result that preserves profitability at an industry-leading level. In addition, we successfully launched our pinnacle CVO motorcycles, with CVO retail sales up 25%," said Jochen Zeitz, Chairman, President and CEO of Harley-Davidson. "Harley-Davidson remains committed to its Hardwire strategy with a focus on both desirability and profitability, and we will do everything possible to achieve our goals while being realistic that current market conditions are complex. We are gearing up for '24 and will ensure that we are fully aligned and ready as we close out the year with Q4."
NEW FREE VIDEO RELEASED:
Sponsor-Ciro 3D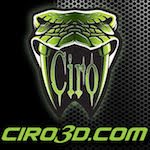 Innovative products for Harley-Davidson & Goldwing
Affordable chrome, lighting, and comfort products
Ciro 3D has a passion for design and innovation
Sponsor-RickRak

The Ultimate Motorcycle Luggage Rack Solution
Forget those messy straps and bungee cords
Go strapless with a RickRak quick attach luggage system & quality bag
Sponsor-Butt Buffer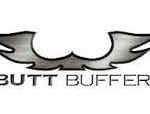 Want to ride longer?
Tired of a sore and achy ass?
Then fix it with a high-quality Butt Buffer seat cushion?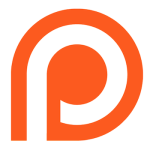 Sandra Carmelo of Fullerton, California
Brian Baker of Richmond, Rhode Island
Kris Larsen of Gainesville, Georgia
Join the Free Email Club!
If you appreciate this free information make sure to join the thousands of law abiding bikers that have already joined the free Email Club! You will be notified of new useful motorcycle content and techniques as we put them out. Join the Community now!