BLOG-There was a 2014 Harley-Davidson clutch recall in the fall of 2013 in which they replace a plunger in the master cylinder. This is an entirely new clutch recall that came out September 8, 2014 in where the primary cup (seal) on the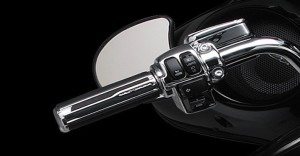 master cylinder piston develops a tear. In both cases the system may lose the ability to maintain sufficient lift to keep the clutch disengaged. This could allow the motorcycle to "creep" forward from a stop, which could lead to a loss of control of the vehicle possibly causing a crash. You should get this done right away.
Take your Harley Davidson to a dealer and they will rebuild the clutch mastercylinder using the recall kit at no charge of course. Below is the information to give your dealer.
This is NHTSA RECALL CAMPAIGN NUMBER: 14V-537.
Harley Davidson recall campaign number: 0159
Here is the full information and effected Harley-Davidson Models:
Certain 2014 [Read more…]