I had this recall completed and it took literally 5 minutes. Dealerships are just replacing the 4 (2 on each side) saddle bag pin retaining clips. Each dealership was sent a large bag(s) of the appropriate clips (saddlebag mounting receptacles).
Recall Info:
The Harley-Davidson Motor Company issued a recall stating that the saddlebag mounting receptacle,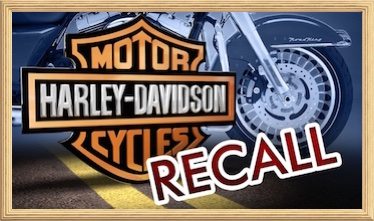 p/n 10900009 on some model year 2014 and 2015 Touring family vehicles may not adequately secure the saddlebag to the motorcycle during use.
Safety Risk
If this condition remains undetected, the saddlebag may become separated from the motorcycle while it is in motion, possibly creating a hazard for other motorists.
REMEDY
Owners of the affected motorcycles will be asked to arrange service with an authorized Harley-Davidson dealer, who will confirm that the motorcycle is covered by this recall. If covered, the dealer will install the updated receptacle from the recall kit provided. This service will be provided at no charge to the customer. We strongly urge you to take your motorcycle to your dealer to have the appropriate service performed as soon as possible. Should you choose to ride your motorcycle prior to this service, we urge you to be aware of this condition. Some product campaigns may have expired and you may have to pay for the service. Please see your local Harley-Davidson dealer for further details.