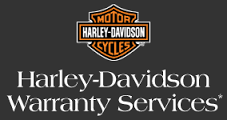 Harley Davidson has had problems with the hydraulic clutch engagement system for 2014 and 2015 models. We have covered several of those recalls here at Law Abiding Biker over the past two years.
Here are links to those articles & videos:
Harley-Davidson has sent letters to owners of these models advising that they are extending the limited factory warranty of the clutch system for an additional two years, making it four years total on that system.
Here is what the letter says from Harley-Davidson:
October 7, 2015

Harley-Davison is committed to providing you and our riders around the world with high-quality motorcycles to enjoy for years to come. As you are likely aware, the company has issued several recalls on certain 2014 and 2015 motorcycles with hydraulic clutches. Our records indicate that you own one or more of these models. This is not the standard of quality we expect at Harley-Davidson, and it is not the experience we aim to deliver to you.

While we have worked quickly to address and correct these issues, we want to provide you with our assurance that Harley-Davidson stands behind our commitment to quality and to customer satisfaction. To demonstrate this commitment, Harley-Davidson is extending the factory limited warranty for the hydraulic clutch engagement system on your motorcycle by [Read more…]