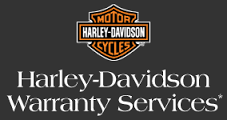 Harley Davidson has had problems with the hydraulic clutch engagement system for 2014 and 2015 models. We have covered several of those recalls here at Law Abiding Biker over the past two years.
Here are links to those articles & videos:
Harley-Davidson has sent letters to owners of these models advising that they are extending the limited factory warranty of the clutch system for an additional two years, making it four years total on that system.
Here is what the letter says from Harley-Davidson:
October 7, 2015

Harley-Davison is committed to providing you and our riders around the world with high-quality motorcycles to enjoy for years to come. As you are likely aware, the company has issued several recalls on certain 2014 and 2015 motorcycles with hydraulic clutches. Our records indicate that you own one or more of these models. This is not the standard of quality we expect at Harley-Davidson, and it is not the experience we aim to deliver to you.

While we have worked quickly to address and correct these issues, we want to provide you with our assurance that Harley-Davidson stands behind our commitment to quality and to customer satisfaction. To demonstrate this commitment, Harley-Davidson is extending the factory limited warranty for the hydraulic clutch engagement system on your motorcycle by two years for a total of four years of warranty coverage on this system.

No action is necessary on your part to activate the coverage. In the event that you have sold, or plan to sell your motorcycle, future owners of your motorcycle are also covered. Please contact your authorized Harley-Davidson dealer for additional details should you have any questions. Our dealers are equally committed to ensuring you have the best experience possible and are prepared to assist you.

We apologize for any inconvenience these recent recalls have caused. It is our hope that the warranty extension will provide additional peace of mind and ensure you fully enjoy your riding experience. Thank you for being a Harley-Davidson customer.

Sincerely,

Michelle Kumbier
Senior Vice President, Motor Company Product and Operations
Harley-Davidson, Inc.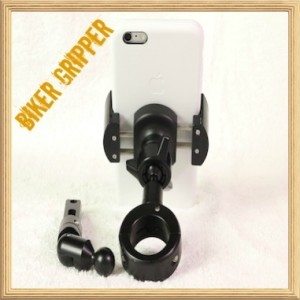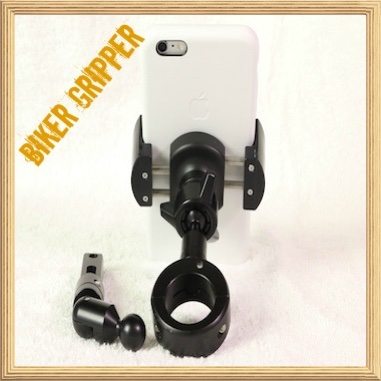 I personally feel that Harley-Davidson really stepped up to the plate on these clutch issues and the extended warranty clearly demonstrates such. Many motorcycle and car manufacturers have recalls and Harley is certainly not exempt. It is always how these companies deal with these recalls that we remember.
Our Custom Biker Gripper Cell Phone & GPS Mounts
Need a motorcycle cell phone or GPS mounting solution Bikaholics?

That's right, Law Abiding Biker Media put our logo on these mounts & we personally use them on our motorcycles!

The sexiest, lightest, and strongest mounts available period.
Good prices and fast shipping from our store?
Check out our COMPLETE REVIEW
Join the Free Email Club!
If you appreciate this free information make sure to join the thousands of law abiding bikers that have already joined the free Email Club! You will be notified of new useful motorcycle content and techniques as we put them out. Join the Community now!