By Bikers For Bikers!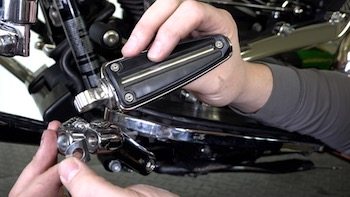 In this completely free video, we show you how to install Ciro 3D Adjustable Highway Peg Mounts on your Harley-Davidson touring model.
Ciro 3D Adjustable Highway Peg Mounts, with black or chrome arm, are a revolutionary solution to the challenge of adding comfortable highway pegs on a Harley-Davidson with fairing lowers. This highway footpeg kit will fit your Harley touring model, regardless of whether you have fairing lowers or not.
There are so many adjustments on these, you'll be certain to find just the perfect comfortable position. These are the strongest, cleanest looking, and most practical highway peg mounts ever.