Podcast: Play in new window | Download | Embed
Subscribe: Apple Podcasts | RSS
Is Harley Closing its Doors?
So, what is going on with Harley-Davidson as we move toward 2023? Is Harley Permanently Closing Its Headquarters Building in Milwaukee and why? Why are so many independently owned dealerships closing their doors or selling? Oh, and what's up with the possibility of a 975 version of the very popular Pan America Adventure bike? Is the long-talked-about Harley Bronx Streetfighter actually going to become a reality? And what's all this mean for the future of the Motor Company?
Well, these are all loaded questions and I have a metric ton to throw at you, so let's dive in and see if we can make sense of it all for you! 2023 could prove to be a very exciting year for Harley-Davidson.
So, let's start with the question of whether Harley-Davidson is permanently closing the doors to its Milwaukee, Wisconsin Headquarters building, which has served as such since 1973. The answer is "yes", well kind of. You see, Harley-Davidson is letting employees work from home on what may become a permanent basis. Harley's Milwaukee headquarters closed in 2020 due to the global pandemic, but Harley CEO Jochen Zeitz says the complex is going to be repurposed rather than reopened for workers.
Neither Harley-Davidson nor the CEO has specified exactly what its 500,000-square-foot complex in Milwaukee will become. Still, the company insists the location will remain an important location for Harley's presence in the U.S. Further, Harley is fully embracing remote work and the flexibility and openness it brings.

So, what's my opinion on all this? I personally think that varies greatly from industry to industry. I do recognize that there are some benefits to remote working, such as fewer distractions, workers may feel less stressed and stay more focused, and of course, remote workers love having flexibility in their schedules if feasible. With that said, I think Harley needs to tread lightly here because a huge part of the motorcycle lifestyle is riding and hanging out with other like-minded bikers.
You certainly want your employees to embrace, live, and understand the motorcycle culture. That's hard to do remotely.
A ton of bonding, discussions, ideas and a sense of belonging can occur during those in-office in-person hours, and those motorcycle rides to lunch and back. That can't be replicated via video conferences and virtual check-ins in my opinion.
NEW FREE VIDEO RELEASED:
Next, let's talk about independently owned dealerships. It's true that some smaller independently owned Harley dealerships are closing their doors. In fact, the Denver Post reported this month that "Rocky Mountain Harley-Davidson (RMH-D), the oldest family-owned Harley motorcycle dealership in Colorado, is shutting down at the end of the month".
The longtime business, founded in 1979 by owner Kathy Yevoli, who still serves as RMH-D president, has fallen victim to a corporate downsizing strategy, said Marina Yevoli, Kathy's daughter and director of marketing at the Littleton motorcycle dealership. "We are closing, not by our choice," Marina Yevoli said. "To be politically correct, they (Harley-Davidson) are condensing the market and independent dealers do not fit that mold. They are doing away with family-owned businesses."
Sponsor-Ciro 3D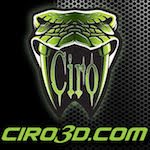 Innovative products for Harley-Davidson & Goldwing
Affordable chrome, lighting, and comfort products
Ciro 3D has a passion for design and innovation
My thoughts are that Harley should be careful if they are in fact snuffing out independent dealerships and going more corporate. I think that move could potentially hurt them in the long run. You see, many long-time Harley customers, and newer customers for that matter, have built personal relationships with their independent dealerships and personnel and get treated in a personal way. An independent owner takes great pride in their dealership for the most part.
It's more of a family-friendly one-on-one experience that many Harley owners are accustomed to and it very well may be one of the reasons they stick with Harley-Davidson. Don't forget that many of these independent dealerships have become staples of their communities. But, this seems to be the way many industries are going these days like Comoto Holdings, Inc., which owns Revzilla, J&P Cycles, Cycle Gear, and Rever. I guess only time will tell.

New Bikes for 2023?
Pan America 975
Okay, now, let's talk about the potential release of a new Pan America 975. This is not surprising to me, since Harley's first stab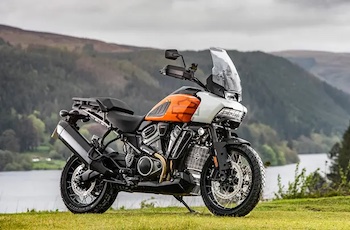 at the adventure market was the Pan America 1250, which quickly claimed the title of the #1 selling Adventure Motorcycle in North America, beating out other long-standing adventure motorcycles like the BMW 1250 GS Adventure.
Sponsor-RickRak

The Ultimate Motorcycle Luggage Rack Solution
Forget those messy straps and bungee cords
Go strapless with a RickRak quick attach luggage system & quality bag
Earlier this year, signs of the new Pan America 975 were mistakenly mentioned on Harley-Davidson's website for an accessory locking fuel cap. The fuel cap was listed as being compatible with the current Pan America 1250 models as well as two unannounced models; the RA975 and RA975S, which I assume to be new Pan America models which will be powered by the 975cc version of the Revolution Max engine, like the one in the new Nightster.
Now, the fact that the smaller Pan America was mentioned on the Harley website, would suggest that they likely planned to include the mid-sized Adventure bike this year but decided against launching them, perhaps due to supply chain constraints. So, my prediction is that the new Pan America 975 will come out at some point in 2023. I will note that Harley-Davidson is expected to announce the bulk of its 2023 models in January.
Sponsor-Butt Buffer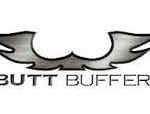 Want to ride longer?
Tired of a sore and achy ass?
Then fix it with a high-quality Butt Buffer seat cushion?
Bronx Streetfighter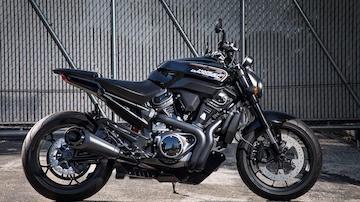 Finally, let's talk about the infamous Harley Bronx Streetfighter that never came to be. Remember, this bike was supposed to come out in 2021 with the Revolution Max 975T motor but never did. Now, Harley never confirmed they scrapped the Bronx Steegfighter, but they did come out with the Nightster in 2022, which has the Revolution Max 975T engine.
Many thought that was the replacement for the Bronx, that it was dead, and would never make it past a concept bike. However, new information has leaked that Harley reapplied for the trademarks for the Bronx Street Fighter name. So, that begs the question, how much longer will Harley dangle that carrot in front of us? Will we finally see a Bronx Steetfighter actually release and hit the streets in 2023?
New Patrons:
Glenn Kamppi of Arlington, Washington
Shan McArthur of Snohomish, Washington
Russ Parks of Tellico Plains, Tennessee
Rashid Hilliard of San Antonio, Texas
Kirby Lee
Don Donnell of Santa Rosa , California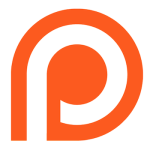 Peter Hando
Douglas Emerson
Joseph Malecki
Join the Free Email Club!
If you appreciate this free information make sure to join the thousands of law abiding bikers that have already joined the free Email Club! You will be notified of new useful motorcycle content and techniques as we put them out. Join the Community now!