Recently, we did a Law Abiding Biker Podcast episode talking about my Road Glide Special and its transition to identifying as an Ultra. The motivation behind many of those changes was comfort. Not just for me, but also for my wife. The saying Happy Wife Happy Life is well worn and has survived a long time for a reason. It turns out in a study by Rutgers, it is also scientifically valid. We love our bikes, we love riding. If we want those who love us to join us, we have to make it comfortable for them.
Note: if you appreciate all the free content we put out to help as many bikers as we can worldwide, you can support us. Affiliate links are in this article and if you click through and make a purchase, we do get a small commission.
Early in my journey with my wife, this got driven home. We were on a trip and putting some miles on our Fatboy over a long weekend. We stopped in Willamette Harley Davidson and she met two women in the bathroom. She asked them if they were riders and they quite proudly told her, "no honey, we are backseat bitches." They then went on to tell her all the places I had gone wrong in giving her comfort. We learned a lot from those women who were on the back of a couple of Heritage Softails. Key comfort items that are now on my bike were identified by the "Backseat Bitches" and they set an attitude in my wife that she didn't need to be uncomfortable on these long trips.

My wife is a trooper. She has put in some long days on the bike, the longest just shy of 800 miles and has never complained, at least not any more than I have. Part of that is we have made the bike progressively more comfortable for her and her more comfortable while we are riding.
PERSONAL COMFORT
Getting gear that fits her style and her body shape is critical. Don't depend on the local Harley shop for this. They seem to have a strong belief that all women need on a bike is rhinestones and some pink highlights. There are good options there but you have to be very focused on what you are looking for.
HELMET
Get her a good helmet, it doesn't matter that she only rides once in a while. She needs something that is quiet, provides wind protection, can accommodate sunglasses, and matches her style. We started out with a Speed and Strength modular helmet, which has now been discontinued, that checked all of those boxes, and glowed in the dark. That may seem silly but it made a difference in how she felt about the helmet. It has huge vents, a wide visor and a drop-down sun shield she loves. Make sure she likes the helmet, she wants to look good on the bike.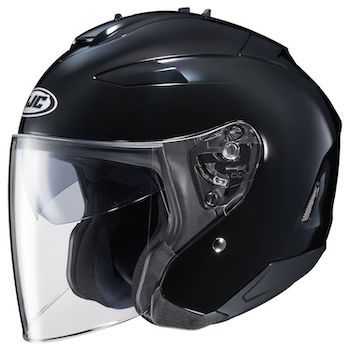 She has since decided she wanted to try a 3/4 helmet and we got her an HJC 3/4 (The HJC IS-33 II) helmet that has nice internal padding, good venting, and a drop-down sunscreen. She likes the additional visibility and the ability to get better venting with the open front. We have talked about the level of protection difference and in warm weather, it's a good balance of comfort and safety for her.
JACKETS
Think about jackets from a different perspective than what you are doing for your own jacket. She is sitting behind you. She's not getting much airflow on hot days, especially if you are a large guy like me. She needs lightweight jackets that can add thermal layers when she needs them but isn't overly warm on warm days. The reality is, she probably isn't going to ride on really cool days but having a jacket that is flexible is a good practice. Again, Harley likes the rhinestones here and lots of pink and studs. That's not my wife's style and she wouldn't feel good in a jacket like that. She likes leather so we've stayed there but there isn't a rhinestone or stud on her gear.
We got stuck in some really cold weather coming home last year. Whether she would have never chosen to ride in. As a result, we looked at the next topic.
HEATED GEAR
There are times she is going to get stuck on the bike when she wouldn't have chosen to ride. She froze that night. She would have paid anything to get off the bike when the temperatures dipped going over the mountain. There just weren't any hotels in the area.
After the trip, I started looking at heated gear. We decided she didn't need long term (5-6 hours) that plug-in would enable. We bought her a heated vest, the Gyde Khione Heated Puffer Vest by Gerbing (men version or women version), and two batteries. She is good for 3-4 hours on high if we get stuck in super cold weather. If we haven't found a way to get off the bike by then we are in trouble. The added benefit is that she can use the vest when she is at football, soccer, or softball games. It looks just like any other puffy vest the soccer moms are wearing.
RAIN GEAR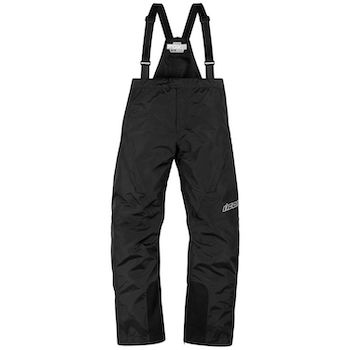 Don't skimp here. You will be tempted because she doesn't plan on riding a lot. The problem is when you get caught, she needs quality gear that will hold up on the bike. That is a special set of needs and if you get her garbage for gear, her experience is going to be garbage. I bought her Harley rain gear because we found it in stock with a good discount using loyalty points. If I were shopping today I would probably look hard at the Joe Rocket RS-2 Women's Rain Suit or the Icon PDX 2 jacket and pants. Getting a women's cut rain gear is important. They need a longer rise, and a jacket and pants cut for a woman's figure.
TECHNOLOGY
We use Sena Bluetooth headsets. We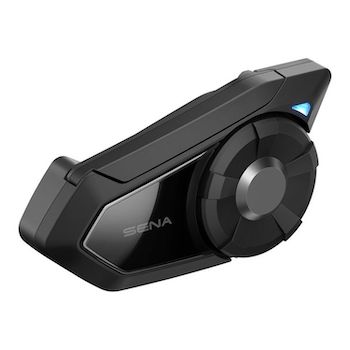 chat as we are going down the road on long trips, make choices about where to eat, when to stop, and what is coming or what we see. There is no yelling, we don't have to guess, and I don't guess wrong about what she needs and when she needs it. It makes for a smoother trip. We have seen other couples that don't do this. Their trips never seem to be going as smoothly as ours.
I get questions a lot about what Bluetooth/mesh communicator to buy. My answer is always simple. Buy what the people you ride with use. All of them say they play well with other brands and they all lie. You can make it work but you can't get full functionality. We tried for a few trips getting my dad's different brand to play with our Senas. It never worked. It would always look like it was going to work then failed. My brothers and I finally bought him a Sena for Fathers Day.
If you show up to ride with me and have another brand communicator I won't even try to pair with you. It isn't worth the time. I would rather be riding than waste that hour knowing it will end in frustration. Buy what the people you ride with are using and buy a model that has the features you want within that brand. For a long time, my wife had an SMH 10 and I had a 20S Evo. She didn't ride enough to upgrade and it had all the features we needed. I ended up finding a good price on the 20s Evo so I moved her to my old unit. If you ride in large groups and are the first to buy, look at the new Mesh systems.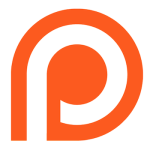 You aren't going to go wrong with either Sena or Cardo. Both are good companies making good systems. I have experience with the Sena unit and have had excellent service from their support. As a result, I skew toward them. You also can find plenty of help on Sena here at Law Abiding Biker with videos and podcasts on installing units, pairing with the motorcycle and the capabilities and limitations of the systems. Just go to the search box and type Sena. You will find more than 7 pages of entries about the Sena systems.
ON THE BIKE MODIFICATIONS
FLOORBOARDS
Floorboards and the adjustable footpegs were the first things the "Biker Bitches" told my wife about. We had rear pegs and my wife had already melted the heel of her boots on the exhaust. We knew there had to be a better way, even on the softail the floorboards made a big difference. Rider footboards allowed her multiple positioning for her foot. There is a reason there are footboards on all the touring and light touring bikes. Let her get the same comfort you have.
ADJUSTABLE FOOTPEGS
If you really want her on the bike for 6-8 hour days, you need to give her the ability to move her feet to different positions. Adjustable footpegs fit the bill for that. The two options that I seriously considered were the Kuryakyn Adjustable Passenger Pegs and the Ciro Adjustable Passenger Comfort Passenger Peg mounts. While we ended up with the Kuryakyn pegs both are a good choice.
One word about fitment. The Kuryakyn fitment does not include specials and standards in the fitment because they require floorboards and these bikes come from the factory with pegs, not boards. If you have changed from footpegs to floorboards you should be good to go with the same year's ultra or limited fitment. You will see a fitment note that says "also fits motorcycles equipped with H-D Accessory Board Mounts." If you didn't use the HD parts, your mileage may vary. If you want to keep using footpegs definitely stay with Ciro's product. It can be used with either floorboards or pegs.
This product is the same kind of comfort item as your highway pegs. It allows your passenger to move their knees and hips avoiding locking up when they finally get off the bike. This was a major change in her ability to be comfortable and have no real impact on me since they fold out of the way when she's off the bike. She loves these and they were worth every penny.
SEAT
When you ride 2 up, you just have to have a good seat for both riders. For us, that was Mustang. We started with the Mustang Wide Solo Seat and the Mustang Solo Passenger Seat. It was good but when we upgraded to the Mustang One Piece Summit Seat was significant. This is basically the Mustang Super Touring seat with a slight redesign for the Rushmore bikes. The Summit seat gives her a 2″ wider rear seat designed to fill in the space between the tour pak speaker pods. She got a seat that gives her room to shift and gives her a great platform for being comfortable. I got a rider backrest that was a game changer for me.
TOUR PAK
When I bought the bike I bought a King Luggage Rack and a Large backrest. It was good and things like the Rick Rack quick detach systems can take it to the next level. She was clear she wanted her "queen seat." What she meant was a Tour Pak. We bought the Harley Davidson Color Matched King Tour Pack and Air Wing luggage rack. We picked up the smooth backrest pad intentionally because it had the fewest number of seams that might cause her irritation. The fancier stitching probably would be just fine but who wants to take a chance.

I knew the tour pak would be a good idea. Then not too long after we bought the tour pak I heard Lurch in a podcast describing his being in a crash on a rental bike. Long story short, minimal damage to the bike, major damage to the pickup that rear-ended him. One more reason to have that box on the back. I put it on with the quick disconnect kit thinking I would be taking it off when we weren't touring but it is so darn convenient I haven't taken it off in over a year.
SPEAKERS
We have traveled together for several years. My wife finally had enough of only hearing music through my microphone and the intercom. She wanted her speakers on the back of the bike. While we could just add speakers I knew that wasn't going to actually fix the issue because of the underpowered OEM system. We upgraded the stereo with the Rockford Fosgate 4 channel amplifier and 4 speakers. This is not the Harley Davidson Audio by Rockford Fosgate that was recently released. It is the better quality amplifier and speakers that come from the Rockford Fosgate Power line. I know that Big Daddy Kane has been talking about having this available through Rocky Tucker. I'd highly recommend you send him a query at rick@lawabidingbiker.com.
We installed the system in two halves (so that LAB could film the back speaker install to go with their Rockford Fosgate front install video). I had no issues with the front install with help from the great how-to video from the Law Abiding Biker.
With only the front system installed we found was that it was now possible for her to hear the music from the speakers. However, I had to turn it up loud enough that it was uncomfortable for me to continue talking with her. The stereo is clean and sounds great at that volume but it is just hard not to yell when the music is that loud.
We had the option to put the back speakers in the saddlebag lids or buy pods and put speakers on the tour pak. We chose the pods. If you choose to do this go into it knowing that many Harley dealers don't know how. Be careful here. Aftermarket pods are available but some of them are designed for the older style tour pak yet don't make it clear. I am not an OEM parts snob. Harley makes parts specifically for the new style king tour pak or the old style tour pak. They are clear about which one they fit. They also include the wiring harness that is invaluable on this project since otherwise, you will have to create or buy an aftermarket harness on your own. Finding the correct harness in the microfiche is a challenge. I never did, I found parts of it but never the whole thing.
The HD kit harness makes this a plug-and-play install on the electrical portion. It also provides a quick disconnect that tucks under the seat. Installing the pods is another matter altogether. There is no plug-and-play, and you are going to have to cut into that tour pak. There is enough weirdness in this install that it is going to make sense to buy the install video. Two words, Jack Nuts. Seriously. It was ugly. Learn from our mistakes, it will be worth the cost. The install video also lists parts numbers for the 2014 and up pods and the Rockford Fosgate speakers.
While the wife has not yet been on the back I can tell you the sound is significantly louder at the same volume. It is a good upgrade, one that is well worth the time, money, and effort.
LIGHTING
One last upgrade that didn't add to her physical comfort but certainly adds to her mental comfort. The lighting on the Street Glide and Road Glide standards and specials is nearly criminal. Two small incandescent bulbs provide turn signal and brake signal lighting to the rear. The amount of light output is minimal and my wife, after following me in the car demanded an upgrade there. We upgraded the rear incandescent bulbs to Ciro 3D Fang LED Signal Light Inserts and installed Ciro 3D Bag Blades-Harley Saddlebag LED Run/Turn/Brake Lights. There are many options here to light up your back end and the investment is pretty small in time and money.
My wife is happy with her comfort level these days and for the moment, I have run out of upgrades for her. We all know that doesn't mean that I am out of upgrades. I have a long list for the bike and the gear still I'm just waiting for the budget.
Join the Free Email Club!
If you appreciate this free information make sure to join the thousands of law abiding bikers that have already joined the free Email Club! You will be notified of new useful motorcycle content and techniques as we put them out. Join the Community now!