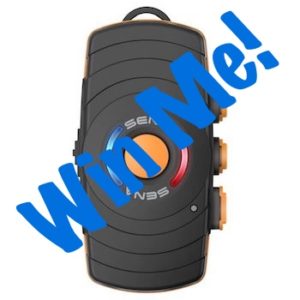 Vlog-Sena sent us three Freewires for Harley-Davidson several weeks ago and I announced we were giving them away on our YouTube Channel! The deadline to enter was December 19th. We got a ton of entries and we thank everyone for the participation. In this video, I announce the three lucky winners. Oh, and talk about some other stuff too!
The Sena Freewire winners are:
Neville McKay of New Zealand
Eric Keith of Portland, Oregon
Steve Holmes of Bakersfield, California
Congratulations gentleman!! Enjoy your brand new Sena Freewire for Harley-Davidson! Cut the cord and have true wireless freedom and full integration with your Booom!™ Box Infotainment System. SEE FREEWIRE/BOOM BOX VIDEO HERE

It helps support us so we can make more videos, podcasts & put out information like this!