Podcast: Play in new window | Download | Embed
Subscribe: Apple Podcasts | RSS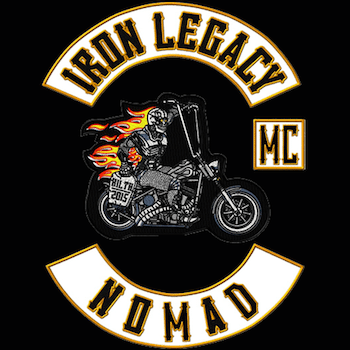 This is part two of two of my podcast interview with Ray "Izod" Lubesky, the International President of the Iron Legacy Motorcycle Club. Ray Lubesky was one of the founding members of the Iron Order MC, but is now with the Iron Legacy MC. Lubeksy says he was expelled from the Iron Order MC along with other members over disagreements in the club's direction. At that point, Lubesky and others started the Iron Legacy Motorcycle Club which now has chapters in the United States and abroad. Of course, the Iron Order Motorcycle Club still exists under new leadership.
Past Interview with Lubesky when he was with the Iron Order MC:
We dive deep into everything you need to know about this club. The Iron Legacy claims to be a law abiding club and I can find no credible evidence to the contrary. The Iron Legacy MC is not a Law Enforcement Motorcycle Club (LEMC) nor do they claim such. They do have law enforcement members along with many other members from different walks of like.
I ask Lubesky the tough questions in this interview as there is controversy that surrounds him and the Iron Legacy MC, which was also the case when he was with the Iron Order MC. You will definitely want to listen in on both podcast episodes dedicated to this interview. You won't hear an interview like this on any other motorcycle/biker podcast out there.
The Iron Order is a very large international motorcycle club. Like all law-abiding biker clubs should do, they refuse to follow the "Confederation of Clubs" (COC) rules. The COC has no authority over free members of the motorcycling community.
Instead, the Iron Legacy is a part of the Alliance of Motorcycle Clubs, which is for law-abiding biker clubs. The Alliance was created to promote fellowship and networking amongst law-abiding biker clubs. There is no fee to belong to The Alliance, but there is an MOU.
About the Iron Legacy MC:
Taken from their website:
On July 4, 2004 several men gathered in a garage in Indiana to found a unique law abiding club that was beholden to none. That club grew to become a huge family of brothers that paved the way for others to follow. In 2015 many of these brothers decided to start a new club to continue the Legacy of those founding principles and beliefs established in 2004. Our oaths to those founding principles and that club are intact, honored and followed to the letter as we carry that torch with us to this honorable endeavor of perseverance and continuance before those very ideals are lost to change forever. This is our opportunity to reignite the old school, traditional heritage of MC's from the 50's and early 60's, following those traditions and close brotherhood all clubs seek. Our history is built on those premises established 14 years ago and we're starting our 15th year as Iron Legacy MC. Not a new beginning, but a return to the origins we swore our allegiance to that brought us together years ago with new horizons.
New Free Video:
Sponsor-Ciro 3D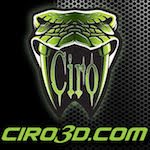 Innovative products for Harley-Davidson
Affordable chrome, lighting, and comfort products
Ciro 3D has a passion for design and innovation
Sponsor-RickRak

The Ultimate Motorcycle Luggage Rack Solution
Forget those messy straps and bungee cords
Go strapless with a RickRak quick attach luggage system & quality bag
New Patrons:
Diane Willacy of Lansdale, PA

Steve Schklar of Toronto, Ontario

Dave Patterson of Sartell, MN

Marc Bergevin of St-Jean-sur-Richelieu, Quebec, Canada

Mark Charles of Shepherdstown, WV

Bernie Dapkevich of Cary, NC


George Meyer of Golden Valley, AZ

Gerry Moore of Sioux City, Iowa

Fred Gregory of Castle Pines, Colorado

VI Integration

Jose Couto

Richard Haun
Join the Free Email Club!
If you appreciate this free information make sure to join the thousands of law abiding bikers that have already joined the free Email Club! You will be notified of new useful motorcycle content and techniques as we put them out. Join the Community now!