Podcast: Play in new window | Download | Embed
Subscribe: Apple Podcasts | RSS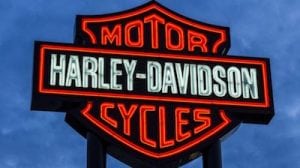 Over the past several years the Harley Marketing Team seems to have taken the wrong path & made some poor decisions. It's understandable to most riders that Harley-Davidson as a company needs to stay legitimate & boost sales in an ever-changing market. However, many of Harley's most hardcore and brand loyal customers feel the Motor Company is losing touch with them.
Based on Harley's cheaper priced, smaller & lighter motorcycle line-up of Street and Sportster series, it's clear they're trying to draw new younger riders. This makes sense as their core customer base is now middle age or older.  In their quest for new younger riders, Harley seems to be forgetting who is still feeding them and they're not paying attention to their core customer base. If Harley ignores and loses their core customers they will be in big trouble.
Harley has a YouTube channel, but it just doesn't connect with riders. Their videos are overproduced and lack any real useful information. It is typical for large companies like Harley to fail on YouTube. They just haven't learned their way around YouTube yet and what viewers actually want.
The Harley Marketing Team needs to take a step back and see the big picture. Last year in some sort of unorganized unveil they gave brand new Harley's to ungrateful Hollywood personalities who clearly did not care at all about the bikes. This sort of marketing is so behind the times and they must realize that core Harley riders don't care at all about Hollywood personalities. It actually upset the majority of Harley riders when they saw the unveil. This sort of outdated marketing doesn't connect with true Harley riders & was a complete waste of time and money for the Harley Marketing Team.
Instead of chasing after Hollywood, old outdated print magazines, and dying radio, they need to do what many large companies have figured out years ago & are currently doing. Companies like Apple, DJI, and Samsung, just to name a few, have realized that working with YouTube creators and influencers is way more powerful than the old ways of doing business. This is how you truly connect with your customers these days.
Today, customers want a more real world review from a YouTube creator they know, like, and trust, rather than some Hollywood star or personality they could care less about. They want an unbiased review from a creator that actually uses and tests the products they care about. An unbiased review holds way more weight than Harley or any big company trying to tell an audience how great their product is.
These progressive companies as mentioned above give select YouTube creators & podcasters early access to information and products as to cause excitement with the audience and their customers. They then make sure these creators have access and are the first to review new products when there is an unveiling.
This is nothing new and is very powerful, yet Harley has clearly not figured this out. Open your eyes, Harley.  The Harley Marketing Team is failing to see the very large communities of core customers right on YouTube. All they'd have to do is read some of the comments on the videos on the Law Abiding Biker YouTube Channel to get a real feel of what their core customers like and don't like.
The Harley Marketing Team should go after independent YouTube and podcast creators rather than persons with a YouTube channel that work for dealerships. Content and reviews just can't be completely unbiased if someone works for a dealership and Harley riders know this.
That's just one suggestion of many that the Harley Marketing Team could work on. You'll have to listen in to this podcast episode to hear our passionate opinions into what we believe Harley is  currently doing right and what they are doing wrong.
Video Mentioned:
Sponsor-Ciro 3D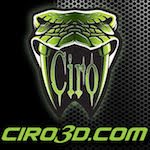 Innovative products for Harley-Davidson
Affordable chrome, lighting, and comfort products
Ciro 3D has a passion for design and innovation
Sponsor-RickRak

The Ultimate Motorcycle Luggage Rack Solution
Forget those messy straps and bungee cords
Go strapless with a RickRak quick attach luggage system & quality bag
New Patrons:
Michael White of Rowville, Australia

Bert Foy of Calgary, Alberta

Victor Ricardo of Benton City, WA

Craig Corbin of Yakima, Wa

Chris Hodapp of Lompoc, CA

Michael Young of Edmonds, WA

Tony Iazzetti of Wanaque, NJ

Bob Allen of Edgewater, MD

Steve Anderson of Grand Rapids, Minnesota


Michael McInteer of Chino, California

Edgardo Pertuz of Location Unknown

Grant Dorrough of Sydney Australia

Skip Rouse

Karl Boehi of Lynbrook, New York

George Meyer of Golden Valley, Arizona
Join the Free Email Club!
If you appreciate this free information make sure to join the thousands of law abiding bikers that have already joined the free Email Club! You will be notified of new useful motorcycle content and techniques as we put them out. Join the Community now!